Top 5 Bulldozer Manufacturers Around The World
Bulldozers are robust trucks that help with digging, pushing, excavating, leveling, and pushing material such as soil and debris on a construction site. They have large, heavy, and strong blades in the front, which are used for moving the materials. There are other attachments, such as rippers on the rear, which assist in breaking down the tough terrain.
There are numerous bulldozers to pick from based on the specific project. The kind of terrain, the type of project you're working on, and many other aspects need to be taken into consideration when choosing the best bulldozer. A suitable machine is vital to your work's effectiveness, safety, and security.
Three Types of Bulldozers
1. Mini bulldozer
2. Crawler Bulldozer
3. Wheel bulldozer
They are roughly divided into medium, small, and large if it's about size. What about the manufacturing companies? What are the best bulldozers? In other words, what brands should you consider when you are planning to buy? Let's discover.
Top 5 Bulldozer Brands
1. Shantui
2. John Deere
3. Komatsu
4. Caterpillar
5. LiuGong
1. Shantui
Shantui is a global construction equipment maker headquartered within Shandong. Shantui is the world's biggest manufacturer of bulldozers, with its brand names all under their own. For a long time, Shantui was the most prominent brand for dozers in China and the world. Its rapid expansion and strong demand globally have helped it achieve its dominant position.
In 2010, Shantui made two out of five crawler-type dozers around the globe, over 10,000 of them. Production worldwide in the same period was 24600. Its closest competitor, the Caterpillar, produced 6,400 units. Off-Highway Research, a leading independent consulting firm for construction equipment, has compiled the figures.
Shantui isn't just an assembly line of dozers. It's an absolute manufacturing powerhouse. Shantui is the leading producer of the parts used in its dozers. It also supplies components to its competitors. Shantui's complete manufacturing provides better quality to its customers.
Founded: 1980
Total Products Lines: Bulldozer, road machinery, concrete machinery, excavator, loader, etc. Also, equipment for the construction industry
Foreign Subsidiaries: 10
Production Sites: China, South Africa, United Arabian Emirates Russia, Brazil and the United States
Bulldozer Series: SS, SD, DH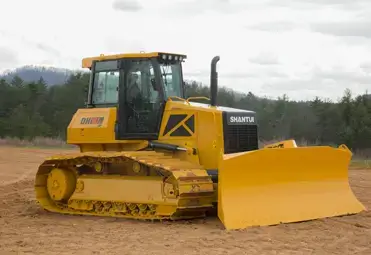 2. John Deere
John Deere Dozers machinery is regarded by the industry as among the top brands, with their extensive selection of John Deer dozers, which are among the top models in the world. They offer superior stability and control with a power range of 70 to 335 horsepower and operating weights ranging from 7 and 35 tonnes. Many John Deere dozers incorporate automatic load sensing and dynamic braking and power management that provides the user with total security and protection, with high power output for any surface or slope.
Founded: 1800s
Employees: 69,000
Total Product Lines: 24
Foreign Subsidiaries: 70
Production locations: Moline, US, Germany, California, and many more.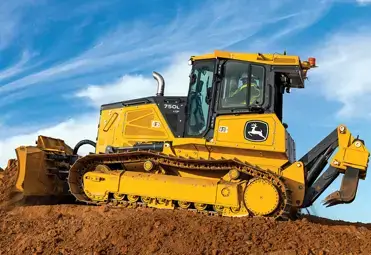 3. Komatsu
Komatsu has been the leader in the manufacture of top-quality dozers. With a range of power from 43 to 1,150 horsepower and an operating weight of 4 to 150 tons, Komatsu gives consumers the option to tackle smaller or more demanding tasks. Komatsu dozers come with an advancing blade in the front and claws at the back, which improves productivity since the dual function reduces time-consuming changing of the machine. Komatsu also has a wide selection of blades, including PAT Sigma dozer, Angle dozer, and Semi-U that can handle every task. The upgraded tracks on the different models help improve the stability of different terrains while improving the dozer's central point of gravity.
Founded: 1900s
Employees: 60,000
Total product Lines: 25
Foreign Subsidiaries: 140
Production Sites: Tokyo, Japan
Dozer Series: D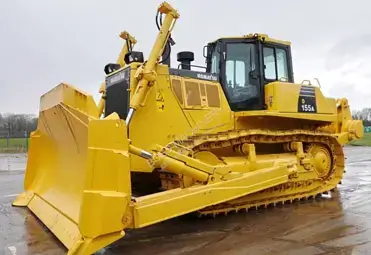 4. Caterpillar
Caterpillar is one of the world's leading construction and mining equipment manufacturers, proving to be reliable and durable in any work situation. Caterpillar has large and small dozers that are suited to different work conditions. With more than 310 larger horsepower Dozers, they are built to withstand the most demanding tasks. Higher sprockets improve productivity, making maintenance easier and decreasing downtime by using modular components. However, the smaller dozers are specifically designed to maximize speed, flexibility, mobility, and maneuverability. They are specifically designed for residential construction and can perform tasks like clearing, backfilling, and final work on the grade.
Founded: 1925
Employees: 97,300
Total Product Lines: 300
Foreign Subsidiaries: 161
Production sites: Deerfield, Illinois, U.S.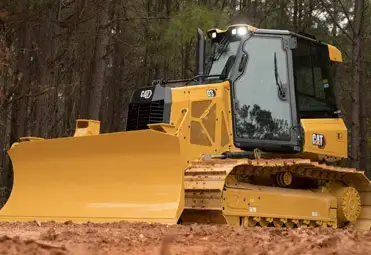 5. LiuGong
In the past 60 years, LiuGong has mastered the ropes, developed, and become an established name in the world of machinery. In 1958, LiuGong introduced the most modernized wheel loader into China 1966, later growing to include 19 distinct lines of products to the present. It has learned that every obstacle, no matter however small, regardless of how challenging is an opportunity for LiuGong to expand and grow. The weight of operation of the LiuGong dozer varies from 17000 kg to 38200kg, engine power 131kW to 257kW, and blade capacity 4.5m³ to 10.4m³.
Founded: 1958
Employees: More than 10,000
Total Product Lines: 19
Foreign Subsidiaries: 17
Production Sites: Guangxi, China; USA; South Africa; Russia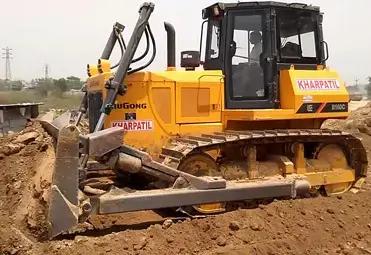 Bulldozer Manufacturers In the USA
Bulldozers are commonly used in US construction sites to clear the ground for building new structures. However, in recent years, the market for this type of bulldozer has declined rapidly. The decline in demand for bulldozers has been attributed by many factors including the rise of technology and more cost-effective solutions. However the leading models are:
ACCO Super Bulldozer - 183 t (201 US t)
Fiat Allis HD-41 (FD50) 80 tonnes (88 US t)
Liebherr PR 776 Litronic - 73.18 (80.60 US t)
Bulldozers Manufacturers In China
China is a huge market for construction equipment, especially the bulldozers.
Today, it is not difficult to find a Bulldozer in China. However, with the ongoing construction projects and the need to move quickly when selling, these machines have become less desirable these days.
To stay competitive in the field of construction equipment, manufacturers in China have made changes like upgrading the engine and improving their durability.
The leading manufacturers in China are:

Shandong Changlin Group
Shanghai Liexin Construction Machinery Co, Ltd
Shanghai Bolong Construction Machinery Co.Ltd
Bulldozer Manufacturers In India
India is going through a significant digital revolution and the market for bulldozers has also seen a change. This is because the demand for bulldozers in India has increased over the years. Due to the increasing population and growing economy, India needs more bulldozers that can help complete construction projects.
The market condition of bulldozers in India shows a rise in demand over the years and growing number of construction companies prefer to use this type of equipment.
Some top dozer manufacturers in India:
AGRICO Mining Company LLP. NAVI MUMBAI
The MARCO Hydraulics. Mumbai
SHESHNAG EARTHMOVERS
FAM ERECTORS & LIFTERS LTD.
DEVSHI EYTHMOVERS PVT.LTD.
To Learn More About Your Local Manufacturers and Suppliers
FAQs
1. What is the purpose of dozers?
A bulldozer can be described as an earthmoving machine designed to move large amounts of soil, rubble, sand, and other loose materials.
2. What is the best way to choose a suitable bulldozer?
When choosing the best bulldozer, it is essential to know what you'd like it to do. A small bulldozer is likely to come with between 80 and 92 horsepower and an operating weight that can reach 18,000 pounds. A larger one can provide up to 205 horsepower and 46,160 lbs of operational weight.
3. What is the cost of maintenance for a bulldozer?
The components which need to be examined every day before using the bulldozer are oil and grease, bolts, chains, undercarriage, and engine. This is also to ensure that the components aren't damaged when the bulldozer operates.
Other Top Manufacturer Articles