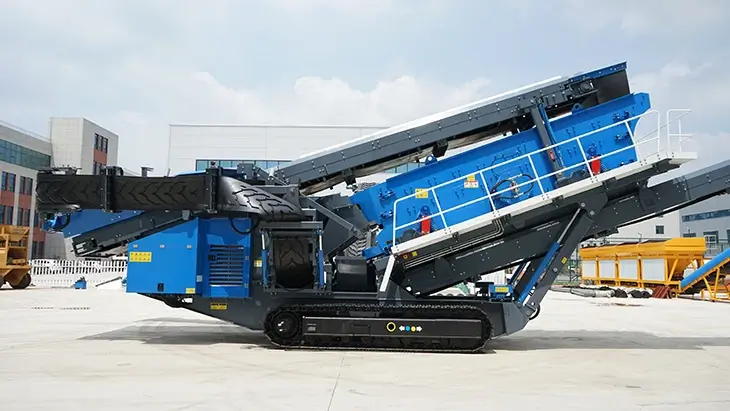 Mobile Crawler Screening Plant
Model:

AMV8.2 / AMV10.8

Product Capacity:

100t/h ~ 350t/h

Total Power:

50kW

Number of Screen Decks:

3

Significant Highlights:
1. Diesel-electric drive
2. Diverse Applications
3. High Mobility and Intelligent Control
Get Price
Brief Introduction
AMV track-mounted screening plant has a variety of screen decks and comes with large scope of application. Different screen decks can be selected as per different raw materials and finished product particle size requirements. It can screen 4 kinds of finished materials and the processing capacity ranges from 100t/h to 350t/h.
Due to its optimized dynamic design and advanced technology it adopts, the AMV series mobile screening plant has formed a more stable, reliable, and high-efficiency screening capability, suited to screen almost all-natural materials and building residues. It is already a piece of ideal equipment for independent screening or multi-stage mobile screening.
Workshop for Mobile Crawler Screening Plant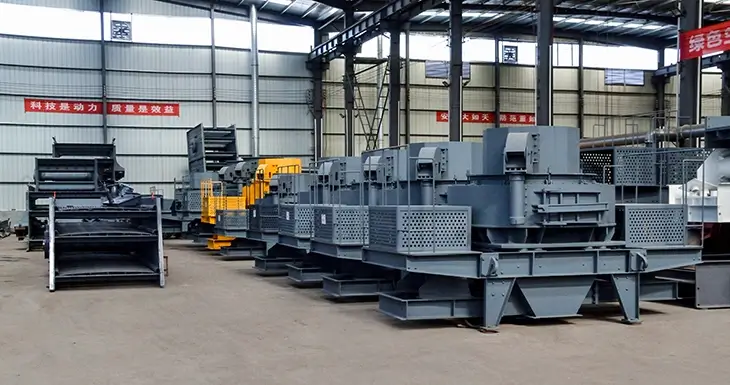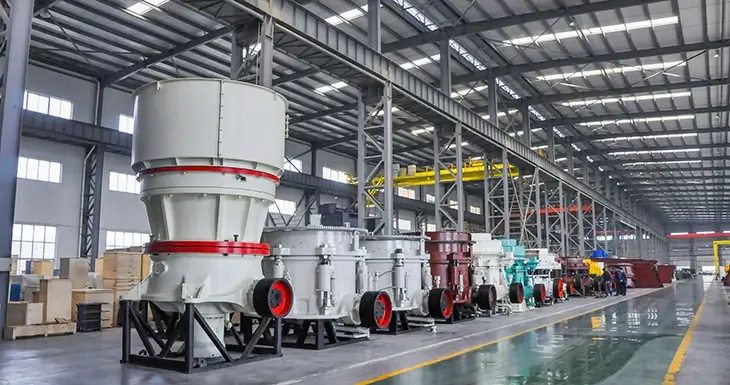 Product Parameters
Model
AMV8.2/AMV8.2H
AMV10.8
Operating Position
Total Length(mm)
13,400
13,200
Total Height(mm)
4,970
5,700
Total Width(mm)
13,000
13,300
Weight(t)
30
29
Feeding Hopper
Volume(m³)
5
3
Height(mm)
3,300
2,820
Opening Size (mm)
/
580×930
Processing Capacity(t/h)
100-150
350
Description
1. The processing capacity of the screener is determined by numerous factors. The most important influence factors include feed grain shape, end-product grain shape, and the humidity content.
2. Standard configuration: manual control, wireless remote control.
3. Optional: Diesel-electric drives, dust-removal spraying system.
4. AMV8.2H mobile screening plant adopts hydraulic drive technology.
Main Features
1. It adopts intelligent wireless remote control technology and can walk on its own crawler. It can be operated remotely to get on and off the flatbed trailer to realize rapid relocation.
2. The vibrating screen can be raised and lowered by hydraulic pressure, which is convenient for maintenance and replacement of the screen and is also convenient for transportation.
3. The screener can screen up to 4 kinds of the final products, and each finished product conveyor belt can be hydraulically folded so as to realize the whole machine transportation.
4. It is a complete screening system before leaving the factory, and can be quickly put into production without on-site installation and commissioning.
5. According to the customer's needs for screening materials, a plate-type feeding system can be selected to achieve the special material screening.
6. Word famous key devices are employed, Strickland track, Bonfiglioli /Brevini/Eaton drive motor, Cummins diesel engine, Schneider electrical elements, Eaton hydraulic plunger pump, Omron remote controller, etc. Other than these, AMV8.2H is equipped with hydraulic motor on belt conveyor and feeder. Performance, service life and value of the crusher is guaranteed.
Main Components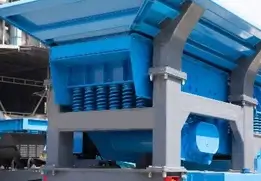 1. Feeding Unit
①Foldable.
②Self-locking.
③Simple and fast loading.
④Safe initial operation.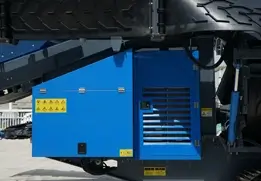 2. Engine and Cooling System
The globally well-known engine is employed, and its strong power and excellent performance will make this fully hydraulic machine more outstanding.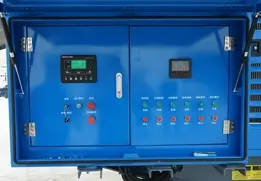 3. Control System
①Schneider electrical elements and Omron's PLC ensure stable performance of the control system.
②It has the function of fast fault diagnosis as well.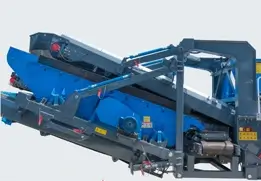 4. Return Screen
Bring oversized grains back to the feeding unit and make them crushed again.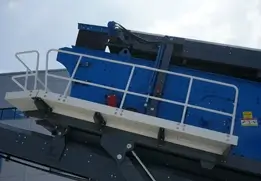 5. Maintenance Platform
A platform is provided to help gain access to the crusher and the powerpack, and do inspection and maintenance work.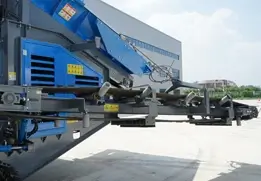 6. Belt Conveyor
Integrated belt conveyor, folding, hydraulic control.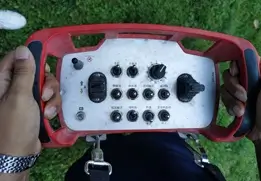 7. Remote Controller
All components and functions can be controlled easily via this hand-hold remote controller.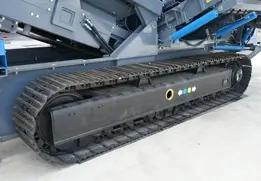 8. STRICKLAND Track
①British STRICKLAND track.
②Sturdy, stable and durable.
③Allow equipment to move flexibly at the jobsite.
Construction Case
Your inquiry will be replied within 24 hours.