Service System
Our company has consistently adhered to the business philosophy of integrity, pragmatism and innovation as well as the principle of seeking truth from facts. We insist on a responsible and trustworthy attitude, regard the user's success as our business goals. Taking the user's satisfaction as our service tenet, we will try our best to provide the users with high quality, competitive prices of products and excellent, thoughtful and fast service.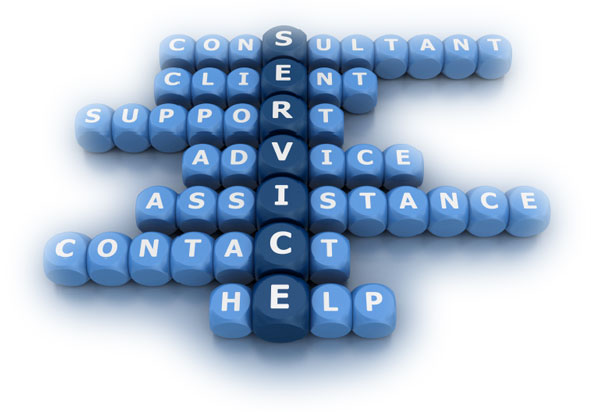 ☆Pre-sales Service——Professional and comprehensive pre-sales service guides and directs your investment.
◇Introduce the situation and product categories of our company;
◇According to the local market demands, guide the users to choose the right product category;
◇According to the production demand and the investment scale , guide the users to choose the right equipment;
◇Accompany on-the-spot investigation on production, introduce the production processes and explain the difficult problems;
◇According to the actual situation, work out a flexible investment solution for you;
☆On-sale service——Meticulous and scientific on-sale service makes your choice more worry-saving and reliable.
◇Review the contact, confirm or amend the uncertainties or the issues that have to be fixed through negotiations by both parties.
◇Assign production orders and arrange production as per requirement.
◇Provide the plant layout of workshop and foundation drawing of equipment in advance. We will arrange personnel to carry out on-site guidance if necessary.
◇Provide technical consultation as well as the advices on the plan of factory establishment.
◇Monitor the production schedule of equipment on a real-time basis to ensure punctual delivery.
☆After-sales service--Thoughtful and prompt after-sales service provides support and guarantee for your benefits.
◇Send the technicians to carry out the installation and debugging of equipment for the foreign users with compensation. Countries or regions with unstable political situation or in the throes of wartime are not included in our plan.
◇Train the users to command the equipment and guide them for safe production.
◇Explain the routine maintenance of equipment carefully and remove common faults.
◇We are responsible for all the repairs that caused by our quality problems within one year's warranty. Foreign accessories are generally delivered by TNT in order to provide service for foreign customers promptly.
◇The foreign customers who have any questions on after-sales service can directly send email to our designated mailbox. We will answer your questions in 24 hours and solve various problems for the customers in time.
◇For some countries whose visas are difficult obtain, customers can also send their technicians to our company to receive free guidance and training.
◇Accept the suggestions for improvement put forward by customers in an earnest way. In accordance with changes of the market, provide the products and services to meet the users' needs and create values for them.
◇The customers whose products have passed its warranty date are entitled to enjoy our after-sales service for life