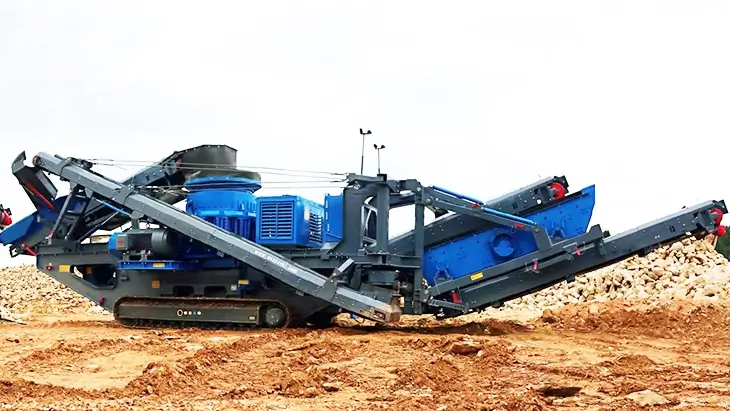 Mobile Crawler Cone Crusher
Model:

AMC200 / AMC200H

Product Capacity:

90t/h ~ 250t/h

Significant Highlights:
1. Crawler Type
2. Highly Mobile
3. Hydraulic Powered and Stable Performance
Get Price
Brief Introduction
AMC Series, equipped with multi-cylinder hydraulic cone crusher, is track-mounted mobile crushing machine which works independently or associates with other mobile crushing equipment of our company. AMC mobile crawler cone crusher is featured by intelligent control, high mobility and stable performance, ideal for secondary crushing of rocks with hardness around 150MPa.
AMC mobile crawler cone crushers are mainly used for aggregate and sand and other production, mining, metallurgy, quarry, construction waste crushing and the like. The cone crusher is multi-cylinder hydraulic type which crush materials with compressive strength about 150Mpa. AMC mobile cone crusher is mainly used for secondary crushing.
Workshop for Mobile Crawler Cone Crusher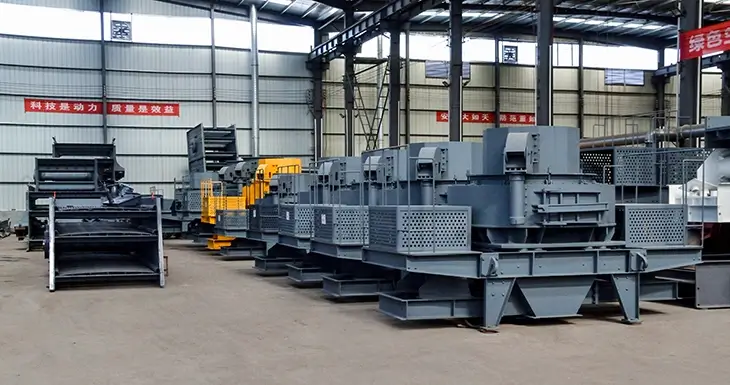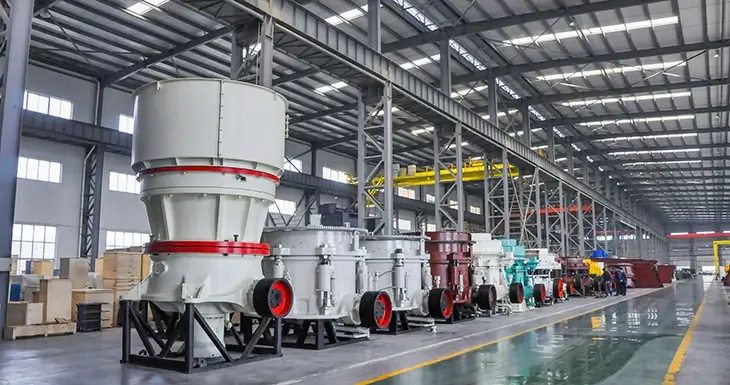 Product Parameters
Model
AMC200
AMC200H
Operation Dimension
Length
18680mm
18400mm
Width
3720
3700
Height
5170mm
3000mm
Weight
62,000kg
42,000kg
Cone Crusher
Feeder
5.4m³ feeder bin
Belt conveyor
Made Material
Q345 + wear resistant steel
Q345 + wear resistant steel
Dump Height
3385mm
2300mm
Feed Particle Size
35 ~ 185mm
35 ~ 185mm
Processing Capacity
100 ~ 250t/h
80 ~ 180t/h
Discharge Height
3200mm
3200mm
Track (L × W)
4150mm × 500mm
4300mm × 500mm
Travel Speed
12.5 ~ 20m/min
12.5 ~ 20m/min
Engine
Made
Cummins
Cummins
Power
410kW
410kW
Control System
Electro-hydraulic integration, remote wireless control
Main Features
1. Compacted and integrated structure with Strickland track for movement, convenient for mobilization in working site.
2. The whole machine can climb onto a lowbed semitrailer all by itself for long distance transportation. It doesn't require cranes, break up, re-assemble or foundations.Fast and easy relocation with extremely low costs.
3. The main machine is multi-cylinder hydraulic cone crusher which is outsourced from China top manufacturer. Reliable quality, stable performance, longer service life.
4. Intelligent control, travel track controlled by a hand-hold controller. Operation can be conducted in a central control room. Whole production process is under automation control, labor-saving, efficient and safe.
5. The crawler mobile cone crusher can works together with our other mobile crushing equipment, such as crawler impact crusher, crawler jaw crusher and crawler vibrating screen, to carry out types of crushing production.
6. World famous key devices are employed, Schneider electrical elements, Cummins diesel engine, Eaton hydraulic plunger pump, Strickland track, Bonfiglioli /Brevini hydraulic motor. Performance, service life and value of the crusher is guaranteed.
Main Components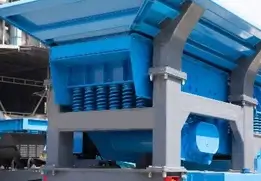 1. Feeding Unit
①Foldable.
②Self-locking.
③Simple and fast loading.
④Safe initial operation.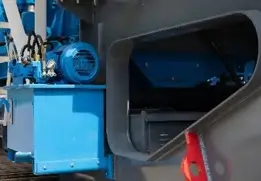 2. Manhole
①Easy to observe and operate for all components.
②Easy to maintain and clean.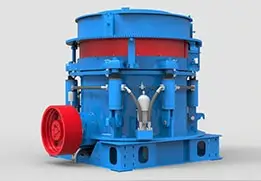 3. Cone Crusher
①OEM from China top manufacturer.
②Quality and performance guaranteed.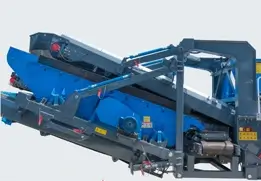 4. Return Screen
Bring oversized grains back to the feeding unit and make them crushed again.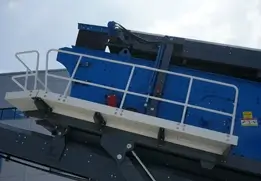 5. Maintenance Platform
A platform is provided to help gain access to the crusher and the powerpack, and do inspection and maintenance work.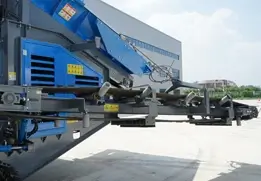 6. Belt Conveyor
Integrated belt conveyor, folding, hydraulic control.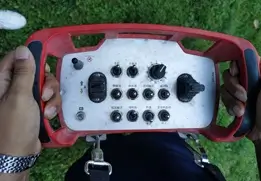 7. Remote Controller
All components and functions can be controlled easily via this hand-hold remote controller.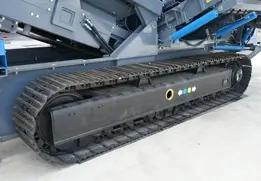 8. STRICKLAND Track
①British STRICKLAND track.
②Sturdy, stable and durable.
③Allow equipment to move flexibly at the jobsite.
Construction Case
Your inquiry will be replied within 24 hours.