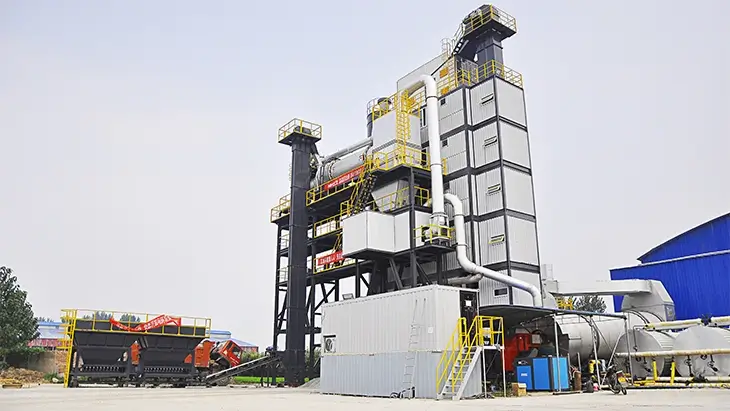 RLB Asphalt Recycling Plant
Asphalt recycling plant RLB series is well-designed to combine reclaimed asphalt pavement (RAP), hot fresh aggregate and filler to produce a new finished mixture that can be used for driveways, roadway, and parking lot repairs. Optimized drying drum, high performance burner and full automatic control enable 100% RAP to be reused. Energy saving, Cost-efficient, Eco-friendly.
Model:

RLB60 ~ RLB160

RAP Process Capacity:

60 t/h ~ 160 t/h

RAP Proportion:

30% ~ 50%

Highlights:

Saving fuel, no aging RAP, RAP proportion up to 50%
Get Price
Brief Introduction
RLB Series adds hot recycled equipment to LB Series; by using hot recycling technology, recycled old mixtures (RAP) are conveyed into the mixer and mixed with aggregate and filler to produce new finished mixture with good quality. RLB Series can fully make use of old mixtures, save fuel and material, reduce pollution and waste, bring better economic and environmental benefits for clients.
Model and Parameter
Model
RLB60
RLB80
RLB120
RLB160
Capacity(RAP process)
60 t/h
80 t/h
120 t/h
160 t/h
Fuel Consumption
Coal: 13~15 kg/t; Diesel: 6~8 kg/t
Weighing Accuracy
Dynamic: ±2.5%; Static: ±0.5%
Installed Power(RAP equipment)
130 kW
170 kW
230 kW
280 kW
Matched asphalt
plant and
max. RAP
proportion
LB1200
50%
/
/
/
LB1500
40%
/
/
/
LB2000
30%
50%
/
/
LB3000
/
33%
50%
/
LB4000
/
25%
37%
50%
Main Features
1. Saving fuel: high performance burner, full combustion; optimized drying drum, hot air recycled before exhaust, higher heat utilization rate;
2. Minimal pollutants: asphalt fumes and harmful gas recycled into drying drum and burn again, reducing harmful fume emission; multi-stage dust collecting system, reducing dust emission;
3. Full automatic control by the computer on the air flow through the control of the dampers and the temperature monitoring by the thermometer at various positions, bringing the recycled material to the ideal temperature for the mixing with the virgin material; avoiding aging or burning RAP;
4. Recycled asphalt proportion reaches up to 50%.
Component Details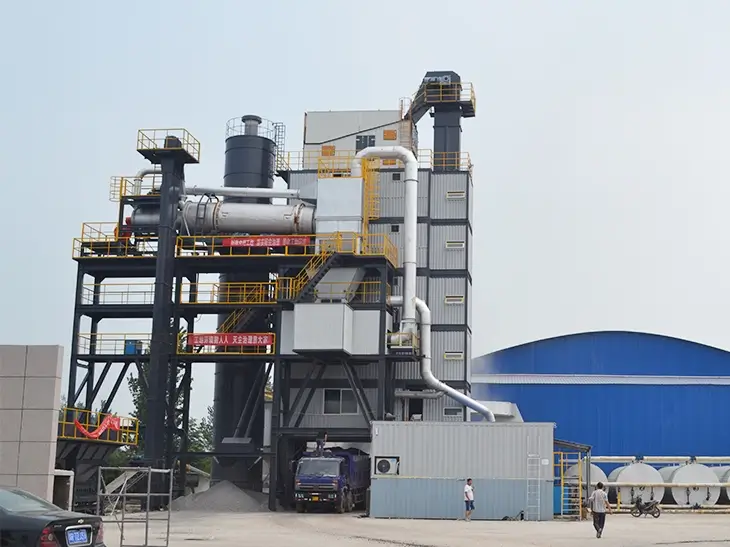 Front: RAP processing unit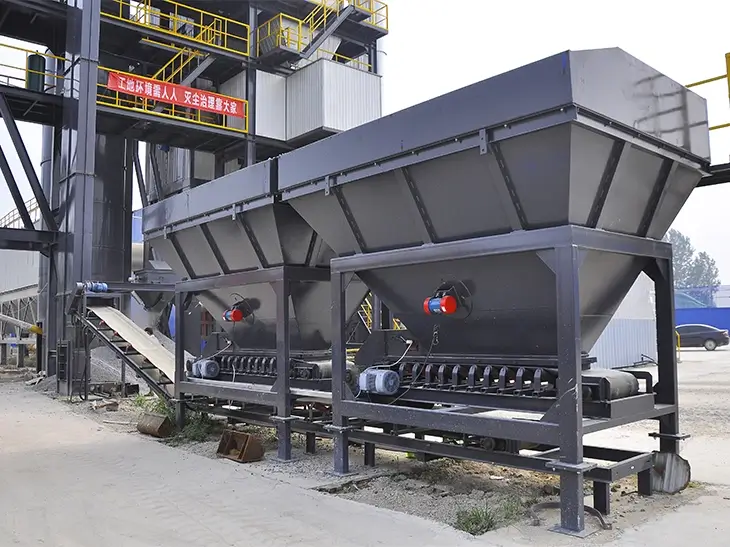 RAP feeder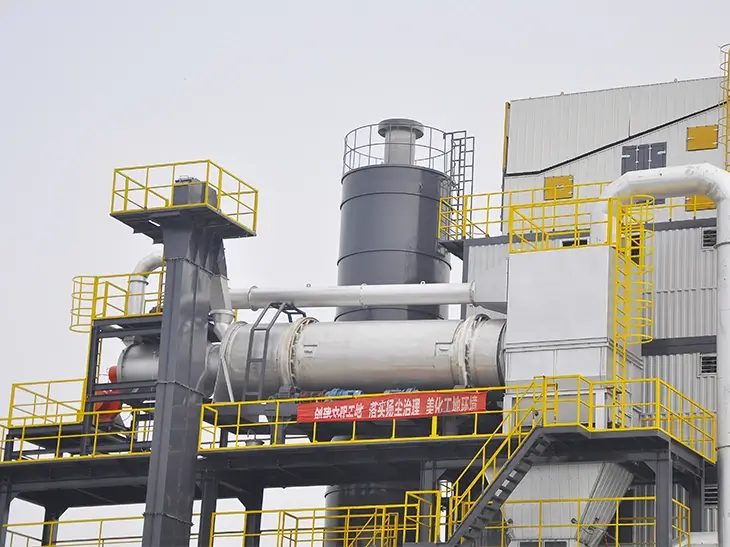 RAP drying drum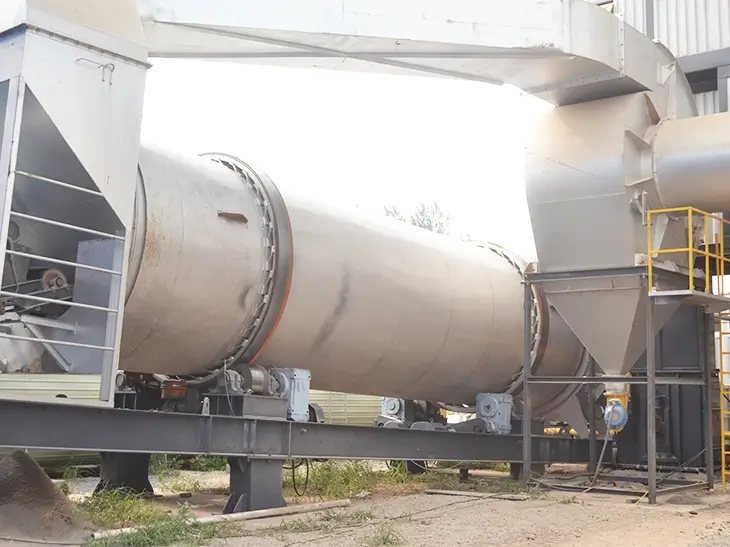 Virgin aggregate drying drum
Your inquiry will be replied within 24 hours.