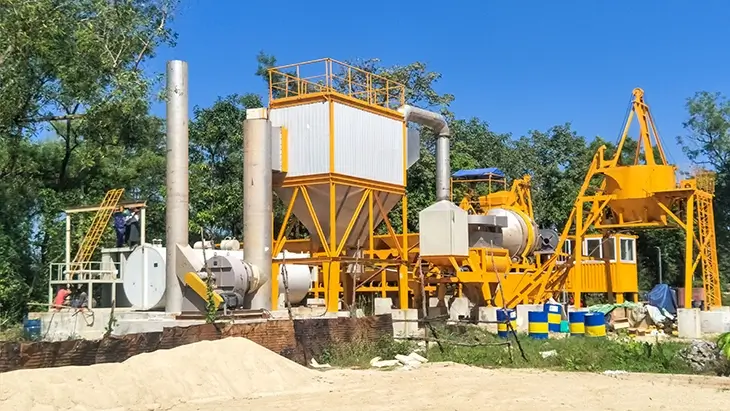 QLB Mobile Asphalt Plant
Model:

QLB10 ~ QLB80

Product Capacity:

10 t/h ~ 80 t/h

Highlights:
Batch mixing, less land occupation;
Precise weighing and screening, ease of relocation
Get Price
Brief Introduction
QLB series is a kind of small-sized batch mixing plant without mixing tower, transportation optimized. It output ranges from 10 ~ 80t/h, suitable for small and medium-sized road construction project which needs frequent site relocation.
Main Structure
Model and Parameter
Model
QLB-10
QLB-15
QLB-20
QLB-30
QLB-40
QLB-60
QLB-80
Capacity
10t/h
15t/h
20t/h
30t/h
40t/h
60t/h
80t/h
Total Power
Fuel Oil
41.5kW
54kW
63.5kW
104.5kW
125kW
157.5kW
200kW
Fuel Coal
57.5kW
75kW
86.5kW
127.5kW
169kW
205kW
276kW
Aggregate Bin
2.3m³*3
2.3m³*3
2.3m³*3
5m³*3
5m³*3
5m³*3
5m³*4
Finished Asphalt Storage Bin
2t
5t
5t
9t
9t
9t
20t
Asphalt Temperature
120-180°C (adjustable)
Fuel Consumption
Fuel Oil: 5-7.5 kg/t; Fuel Coal: 13-15 kg/t
Optional Components
Water dust collector, Baghouse dust collector, Control room, Bitumen heating tank
Main Features
1. Batch mixing plant without mixing tower, specially-designed structure, less footprint;
2. Mixing system is consisting of 1 drying drum (QLB60 and QLB80 with 2 cold feeders and two drying drums)and 1 mixer; high batching and mixing efficency;
3. Accurate measurement on aggregate,filler, bitumen and other additives, producing good quality finished asphalt;
4. PLC control sytem, ease of operation; manual / automatic operation mode.
5. Mobile chassis can be added as desired, which makes the plant mobile and ease of relocation;
6. Cold /diesel/gas burner as desired; side-mounted /bottom-mounted hot asphalt silo as desired;
7. Lower initial investment, highly cost-effective.
Delivery Photos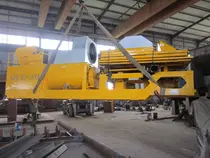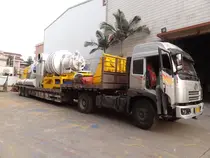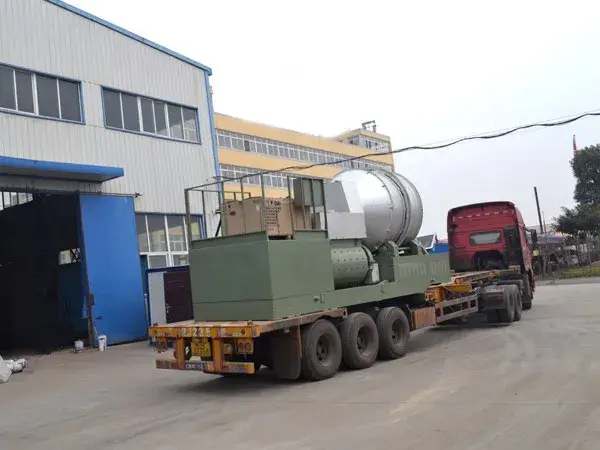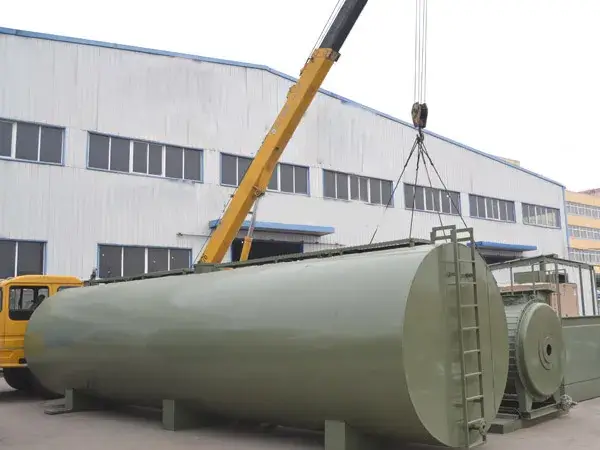 Your inquiry will be replied within 24 hours.