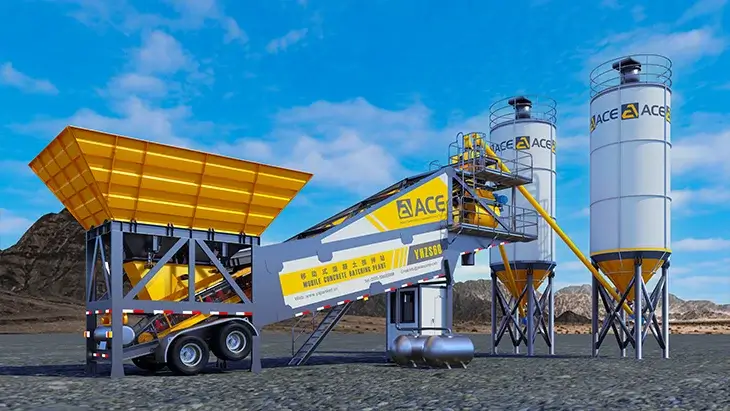 YHZS Mobile Concrete Batching Plant
Model:

YHZS25 ~ YHZS120

Production Capacity:

25 m³/h ~ 120 m³/h

Highlights:


Super mobility, Rapid assemble, Ease of use, Higher efficiency, Homogeneous output, low initial cost
Get Price
Brief Introduction
Unlike stationary concrete plants, Mobile ones are specially engineered for short-term projects and those demanding the concrete producing facilities to move frequently. While they appear compact or much smaller, they combine all the functions of fixed concrete mixing plants and some remarkable highlights of their own, enabling them to be the preferences of a lot of contractors who can employ them in diverse applications. To cater to a variety of demands, the YHZS series portable batching plants that we R&D, with the average production capacities ranging from 25 m³ to 120 m³ concrete per hour, not only impose no harm on the environment but fully cover the needs for a moderate amount of premium, diversified concrete.
Parameters
Items
YHZS25
YHZS40
YHZS60
YHZS90
YHZS120
Aggregate Bin
Volume
5.5m³*4
5.5m³*4
11m³*2/5.5m³*4
5.5m³*4
15m³*4
Motorized Pulley
Power
11kW
18.5kW
37kW
Aggregate Weighing Sensor
Max.Capacity
1000kg*4
2000kg*4
Mixer
Model
JS500
JS750
JS1000
JS1500
JS2000
Mixer Motor
Power
18.5kW
30kW
22kW*2
30kW*2
37kW*2
Water Measuring Tank
Volume
0.2m³
0.25m³
0.25m³
0.6m³
1.0m³
Water Weighing Sensor
Max.Capacity
500kg*3
1000kg*3
Cement Measuring Bin
Volume
0.2m³
0.5m³
0.6m³
0.8m³
1.2m³
Cement Weighing Sensor
Max.Capacity
1000kg*3
Air Compressor
Power
4kW
7.5kW
11kW
Control Room
Dimensions
1.8m*1.5m*2.3m
2.3m*2m*2.3m
Control System
Model
Siemens IPC810
Printer
Style
24-Bit Pin Printer
Schematic View of Main Structure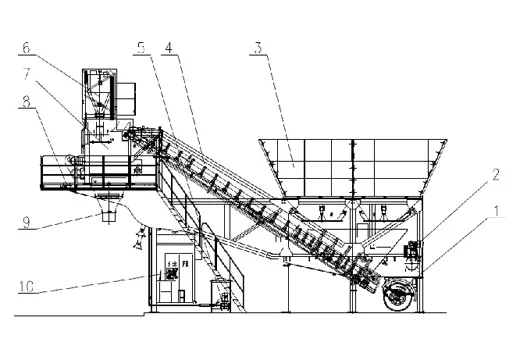 1. Travel Mechanism
2. Pneumatic System
3. Cold Feeder
4. Belt Conveyor
5. Water&Additive Pumping Station
6. Water, Powder&Additive Weighing System
7. Mixer
8. Main Structure Frame
9. Concrete Discharge Hopper
10. Control System
Advantages
Our newly launched YHZS super mobile concrete plants can be regarded as an innovative concrete production solution for small-sized projects, boasting incredible maneuverability and convenience. They are aimed to satisfy those contractors who encounter confined job sites or projects that require the device to move now and then.

Super Mobility
All components are organically integrated into one transportation trailer, making them real plug-and-go machines, and easy to transport by sea, rail and road.

Rapid Reassembly
The ingenious design allows for rapid assembly and dismantlement with minimal use of tools. Initial installation takes 3 days while reassembly only needs 1 day.

Ease of Use
Automatic operation and self-propelled fault analysis can be realized through the optimized control system, ensuring convenient running and fast maintenance.

Higher Efficiency
Apart from no or a little civil works required, cement, water, additives, and energy all can be saved owing to accurate dosing system for every component.

Homogeneous Output
Robust planetary, twin shaft mixers JS series are adopted in our mobile concrete plants in an effort to ensure high quality homogeneous concrete production.

Higher ROI
Containerized design, minimum footprint requirement, lower transportation cost, less downtime, etc., all of these make the super mobile concrete plants a profitable investment.
Detailed Features
YHZS series batching plants are characterized by ultra mobility, artful manufacturing process, and high technology, which are embedded in details, such as improved chassis, hydraulic outriggers, accurate weighing devices, full automation, etc. No foundation is needed, not some days but only hours are needed for reassembling and installation, and not much downtime is accompanied by maintenance work. These advantages make them trending building materials producing equipment currently. The lower initial cost of buying a mobile concrete batching plant will benefit you so much that it can help you get what you deserve.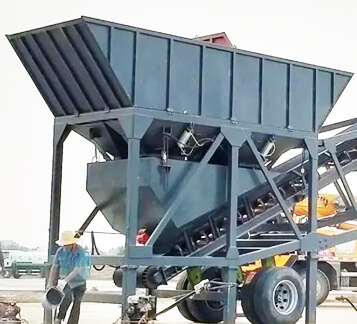 1. Control By PC, Stable Batching
①To make aggregate supplying smoother, a specific anti-block structure is adopted, ramping up the batching efficiency.
②Belt scales are mounted to ensure better accuracy through automatic compensation and inching discharge
③High dynamic accuracy measurement can be achieved thanks to the PC control, which not only helps realize fast calculating but makes the aggregate feeding process fully controllable when combined with the meter.
2. Optimal Performance, High Reliability
①Twin-shaft mixer is equipped with antomatic multi pumps lubrication system supplying grease to the four mixing shaft seals. There are virtually no grease distributor maintenance troubles, and working reliability is thus improved.
②The gearbox, discharge pump, oil level and temperature at reducer, hydraulic door opening and anto lubrication system are all under monitoring, so as to ensure normal working status.
③To guarantee long service life, along with easy maintenance, the mixer features high wear-resistance mixing blade, liner reliable shaft end sealing and lubricating system.
④A unique mixing mechanism makes quick mixing possible. Meanwhile, smooth discharge operation is enabled by an advanced hydraulic door opening system and multi-adjustable stopping positions.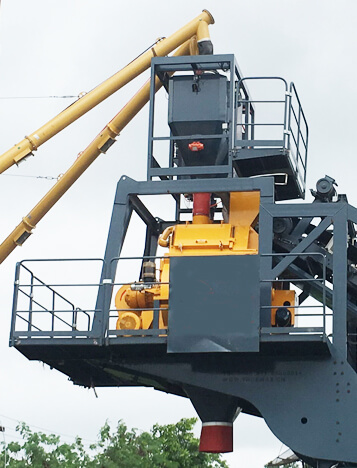 3. Measuring Accuracy Delivered
①High-precision metering system is employed. For instance, water and admixture weighing adopts our unique patented technology to ensure metering accuracy.
②A high degree of automation is achieved by harnessing the renowned brand of electrical components for weighing, which benefits the dosing of the ingredients, and ensures the recipes are in line with the user's requirements.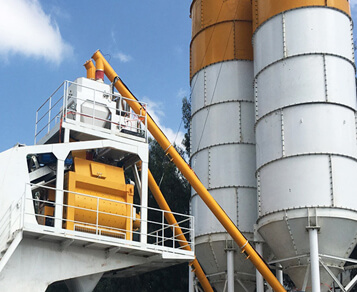 4. Branded Conveyor Employed, High Efficiency Guaranteed
①Top-class brand screw conveyors are utilized to deliver water, cement and additive to the weighing platform, feathered by durability, dependability, and high efficiency.
②Gradient style screw blade is the reason why block-free and stable conveying operation can be achieved.
③Running without unnecessary delay and conveying without idle stem from the scientific simulated design, which also lead to more compact cycle.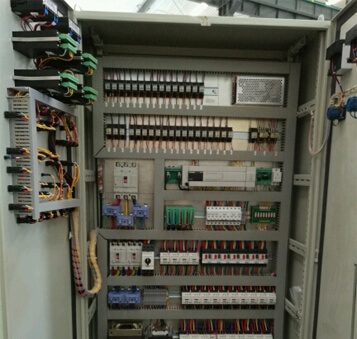 5. Intelligent, Powerful, Safe Control System
①Renowned-brand industrial computer and top-rated main electrical components enable the control to be more intelligent and more stable.
②Batching process displayed based on real-time data can be adjusted whenever necessary online. Coarse and fine aggregate batching adopts double speed courses, together with automatic compensation, providing higher accuracy.
③Two control modes-fully automatic and manual are available to switch at any time, and the whole operation becomes so easy. Plus, various safety protections help make the ease of maintenance and troubleshooting.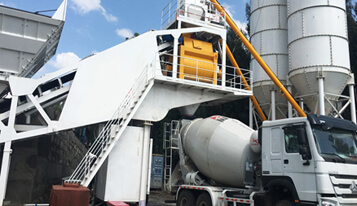 6. Enclosed Structure, Exceptional Environmental Performance
①Dust and noise caused during production are greatly reduced because of the fully enclosed structure of the mixer, belt conveyor, etc.
②From loading, batching, metering, feeding to the mixer, all powdery materials are carried out in isolated conditions. The final mixture is discharged to the waiting truck through an enclosed hopper as well.
③Supporting devices can be specially designed in terms of dust, noise, and waste water treatment to achieve zero pollution emission.

Recommended Articles
Your inquiry will be replied within 24 hours.