Mini Asphalt Plant / Small Asphalt Plant for Sale
Normally, asphalt plants with capacity less than 40t/h are defined as mini asphalt plants (also called small asphalt plants). Although mini asphalt plant is both small in dimension and capacity, it has wide applications worldwide due to its smart size and low costs. A mini asphalt plant can be a batch mix (usually has no mixing tower) or drum mix.
Mini asphalt plants are mainly used for small-sized asphalt production as well as small-sized road pavement and rehabilitation projects.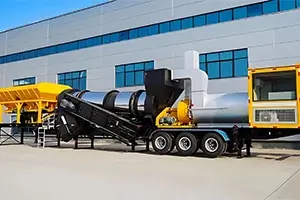 Model: CMB40 ~ CMB120
Capacity: 40 t/h ~ 120 t/h
Highlights:
Overall movement, Continuous production, Drum mixing, Compact modular structure;
Low initial investment, easy operation.
---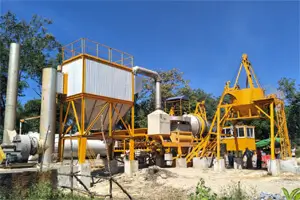 Model: QLB10 ~ QLB80
Capacity: 10 ~ 80 T/H
Hightlights:
Mobile,compact structure, batch mix, ease of trasnportation and relocation;
Less land occupation, precise weighing, low initial cost, highly cost-effective.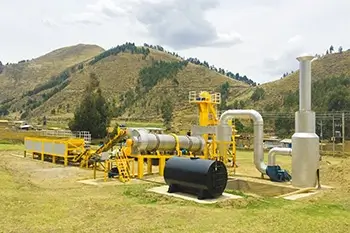 Model: DHB40 ~ DHB100
Capacity: 40 ~ 100 T/H
Hightlights:
Continous asphalt plant,drum mix;compact structure, transportation optimized;
Lower initial investment, cost effective, shorter payback period.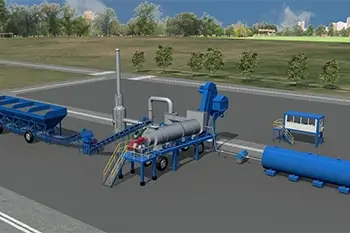 Model: MDHB40 ~ MDHB100
Capacity: 40 ~ 100 T/H
Hightlights:
Mobile asphalt plant, drum mix, for small sized asphalt production
Modular structure, ease of relocation, lower initial investment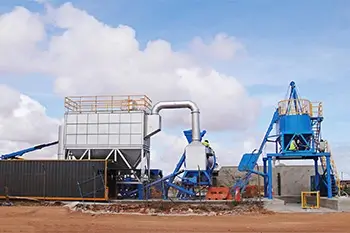 Model: SLB8 ~ SLB30
Capacity: 8 ~ 30 T/H
Hightlights:
Small-sized continous asphalt plant,drum mix; lower initial investment;
For small sized apshalt production and road pavement /rehabilitation projects.