Mobile Asphalt Plant
is asphalt mix manufacturing equipment in the form of one or some mobile modules mounted on chassis, so it features fast relocation and rapid reassembly, and pre-production preparation time can be saved greatly.
LYROAD Machinery has designed and manufactured 6 types and over 60 sets of mobile asphalt plants for global clients, covering mobile batch mix asphalt plant, mobile drum mix asphalt plant, mini mobile asphalt plant, and super mobile continuous asphalt plant with capacity ranging from 8t/h to 200t/h. Clients can choose the right type according to their requirements and preferences. LYROAD Machinery is ready to offer consultations for global clients.
Mobile Asphalt Plants For Sale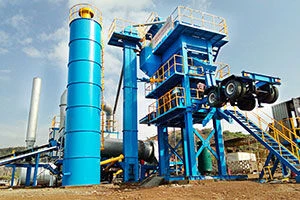 Model: YLB700 ~ YLB2000
Capacity: 60 t/h ~ 160 t/h
Highlights
Mobile plant,easy for transportation and installation, fast relocation;
Modular structure,batch mixing, precise batching, accurate weighing.
---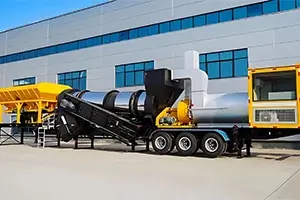 Model: CMB40 ~ CMB120
Capacity: 40 t/h ~ 120 t/h
Highlights:
Overall movement, Continuous production, Drum mixing, Compact modular structure;
Low initial investment, easy operation.
---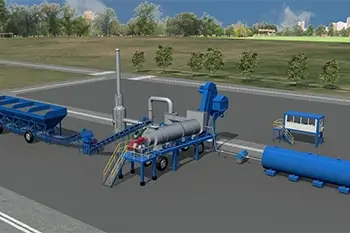 Model: MDHB40 ~ MDHB100
Capacity: 40 t/h ~ 100 t/h
Highlights:
Mobile asphalt plant,continous production, drum mix;
Modular structure, ease of relocation, lower initial investment
---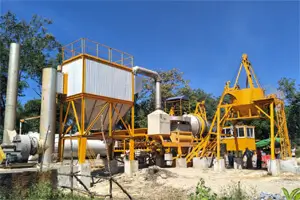 Model: QLB10 ~ QLB80
Capacity: 10 t/h ~ 80 t/h
Highlights:
Mobile asphalt plant,compact modular structure, ease of trasnportation and relocation;
Less land occupation, precise weighing, low initial cost, highly cost-effective.
---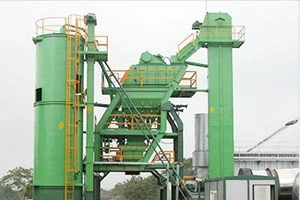 Model: MB500 ~ MB2000
Capacity: 40 t/h ~ 160 t/h
Highlights:
Mobile plant, compact design, quick assembly, less footprint.
---
Mobile Asphalt Mixing Plant Components
1. Mobile Chassis
2. Drying Drum Module
3. Dust Filter Module
4. Cold Feeder Module
5. Mixing Tower Module
These mobile modules of portable hot mix plants all can be towed by trailers to implement long-distance transfer. The obvious advantages like wide environmental adaption, less time-consuming for setting about reproduction make them well favorated.
We, a leading manufacturer in China, have been optimizing mobile asphalt mixing equipment design and manufacturing techniques. CMB series hyper-mobile hot mix plants, the latest one we launch, combine our 20-year engineering experience, and are characterized by one mobility structure, rapid reassembly(only needs hours), no concrete foundation required. It's specially worthwhile to be recommended to the clients whose projects need the plants to more from one place to another frequently. Overall, portable asphalt mixing plants are sold hot in Australia, South Africa, India, UK, America, etc.
Daily Inspection and Maintenance of Mobile Asphalt Plants
The routine management of mobile asphalt production facility includes lubrication work, maintenance of equipment related accessories, etc.
Conduct the daily lubrication work for key parts, because once the key parts fail to run, the replacement and maintenance work will become complicated and time-consuming, strongly affecting efficiency.
Regularly check the parts that are more prone to damage, such as mixer blades, liners, screens, etc., according to their degree of wear, combined with production tasks, and reasonably arrange replacement time.
The places where the mobile asphalt mixing plants is located are usually remote, so it is relatively difficult to purchase accessories. It is advised to purchase 3 sets of wearing accessories in advance as a spare.