LYroad, top bitumen decanter, bitumen drum decanter manufacturer and supplier in China, drummed/bagged/block bitumen decanter for sale, 4-10tph, best price. All these products are with CE and EAC certificate, meanwhile 12 month warranty is given to all our bitumen decanters. So far, we have exported a number of bitumen decanters to many countries, such as Indonesia, Sudan, Myanmar, Chad, Mali, Bangladesh, Sri Lanka, Nigeria, Kenya, Ethiopia, etc. They are becoming more and more popular overseas.
It is often not possible to get liquid bitumen at construction sites and it also becomes difficult for you to regularly get it. Bitumen decanters for sale is designed to heat and melt bitumen that comes in barrels and bags. It's a perfect solution that makes sense when you want to get liquid bitumen. Our decanters fall into drummed bitumen decanter and bagged bitumen decanter, all featuring high efficiency, reliable performance, large output, longer service life, and can absolutely satisfy your requirements.
DT Series Drummed Bitumen Decanter - High Flexibility, High Adaptability
---
---
---
Characteristics
Use hot exhaust gas (over 300℃) of burner and hot oil pipes to heat and melt bitumen simultaneously, saving energy and reducing working cost.
The melting chamber and hot oil furnace adopt integrated structure, occupy area is small, and easy to transport.
With turn over barrel unit, save manpower, higher working efficiency.
Closed-construction and no pollution, friendly for environment.
With automatic temperature & automatic bitumen level meter control system, make sure they work reliably.
Modular integrated design, compact containerized structure, convenient and low-cost for sea shipping.
Easy to installation, no need foundation.
Use Italy brand burner, higher and more reliable performance.
Easy to assembly and maintain.
YDT Series Drummed Bitumen Decanter - Excellent Structure, Easy to Operate
---
---
---
Characteristics
Use both burning air and oil heating pipe to melt the bitumen, more beneficial for clients.
Thermal oil furnace inside the melting Chamber, small, flexible and easy to operate.
It can turn over the barrel itself, saving labor.
Well protected and sealed, environmentally friendly.
So smart, thanks to auto temp-control and bitumen leveling system.
Excellent structure, Low requirement and cost on the transportation.
Famous burner brand makes it more trustworthy.
High performance, longer service life.
Install it anywhere you want, leave your excavator away, it's very simple.
Bitumen Decanting Process
Step1:

Drummed or bagged bitumen has to be inserted into the decanter with the barrels being made holes on their cover. They then will be moved onto turnover device by arms that are hydraulically operated or the electrical hoist on the beam of gantry crane. Three or more rows of bitumen barrels get inside the heating zone, depending on the capacity of the bitumen drum decanter.

Step2:

Surrounding the barrels is a network of pipelines that carry thermal oil. Heat transfer oil and hot emission air work together to heat the bitumen barrels. When bitumen become melted, it drops down to a melted bitumen pool.

Step3:

Bitumen pump starts and pumps the liquid bitumen into waiting trucks or into another bitumen tanks.
Tips:
It usually takes approximately 60-70 minutes for bagged bitumen decanting machine to output the whole batch, then you have to place another batch of bags containing solid bitumen into the melting chamber from the top of it. Bitumen drum decanters for sale from us adopt continuous melting technology. When all the bitumen falls off the barrels, you can refill other barrels into the melting chamber regardless of whether the melted bitumen pool is empty.
Components of Bitumen Decanter
Our bitumen drum decanters are perfectly designed so that they are maintenance free and require little attention. Anybody can operate them without much training. Some main components of bitumen decanting machine are described as below.
Melting Chamber
Melting chamber is fully enclosed by glass wool. Upper part holds bitumen barrels for heating, while Lower part is a melted bitumen pool.
Electrical Hoists or Hydraulic arms
Whatever they are, they will help in pushing the barrels into the melting chamber.
Thermal Oil Heater
Thermal oil is heated by the thermal oil heater and then circulate into the melting chamber, transferring heat to melt solid bitumen.
Pipelines
Seamless pipelines carry the thermal oil from the heater to the heating unit.
Exporting Cases of Our Bitumen Decanter
1. YDT-8 Bagged Bitumen Decanter Loaded On the Transport Vehicle and Left for Zambia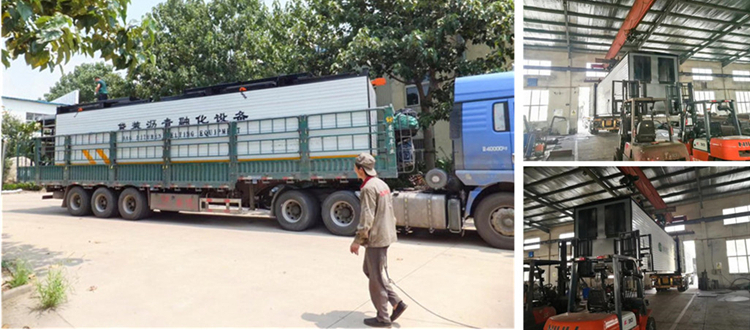 2. DT-6 Drummed Bitumen Decanter Will Be Sent to Indonesia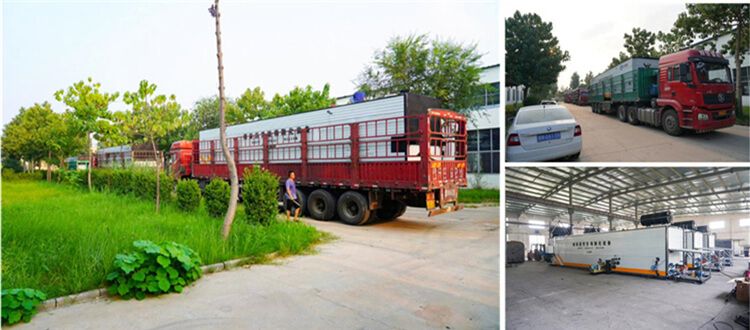 3. DT-8 Bagged Bitumen Decanter Shipped to Uganda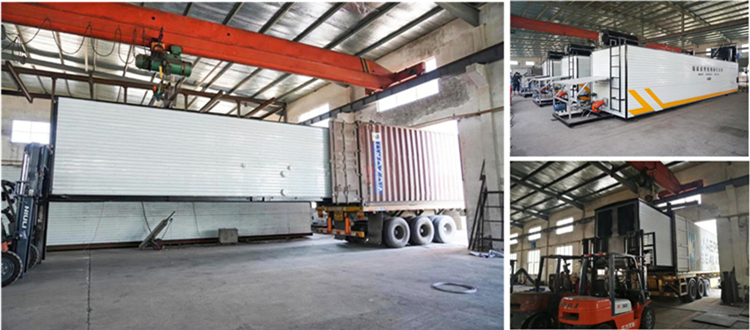 4. YDT-8 Bitumen Decanting Machine Ready to Run Towards Central African Republic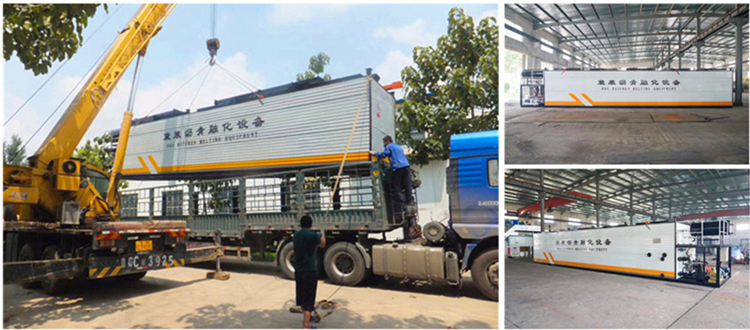 5. DT-4 Drummed Bitumen Decanter Left Factory For Uzbekistan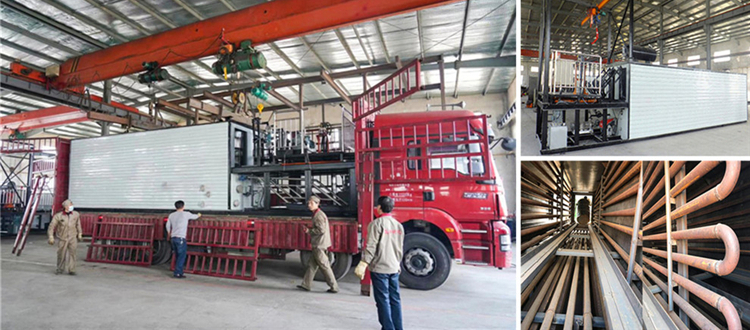 It's not just those countries, our bitumen decanters also show their presence in countries like Myanmar, Nigeria, Namibia, Bangladesh, Tanzania, Zambia, Mozambique, Mongolia,etc. Such reliable products from the most trustworthy manufacturer and supplier with a competitive price have become increasingly salable worldwide. Once you trigger a quotation or a inquiry about our products, you would enjoy our considerate and thoughtful customer service. We are always here, 24*7, ready to satisfy your needs whenever possible.
Your inquiry will be replied within 24 hours.
Your inquiry will be replied within 24 hours.
[No form id or name provided!]
Your inquiry will be replied within 24 hours.
[No form id or name provided!]
Your inquiry will be replied within 24 hours.
[No form id or name provided!]
Crumb Rubber Modified Asphalt Plant
Model:

LYXL1606, LYXL3515
Product Capacity:

6 t/h ~ 15 t/h
Highlights
Producing stable and reliable crumb rubber asphalt;
Containerized structure, ease of transportation.

LYXL Series crumb rubber modified asphalt plant is used to produce rubberized asphalt concrete (RAC). Rubberized asphalt is a special pavement material consisting of approximately 75-80 percent regular asphalt with 20 percent (+/-2%) crumb rubber made from scrap tires. Rubber asphalt overlays on road surface make road smoother, effectively reduce traffic noise and prolong road service time, having bright future and wide application in highway construction. Meanwhile, crumb rubber modified bitumen plant recycles a large number of scrap tyres, helping to save resources and reduce pollution.
Working Principle of Crumb Rubber Modified Asphalt Plant
Crumb rubber made from scrap tires is loaded into the hopper before mixing begins and must be replenished during the mixing process. Next the screw conveyor carries the crumb rubber to the mixing chamber. Then, the crumb rubber is blended with virgin asphalt by a high shear mixer running at a speed of 3400 rpm. As the materials are mixed, they are pumped to the portable holding tank. During the mixing process, fresh materials are continuously fed into the chamber until the required volume of material has been mixed.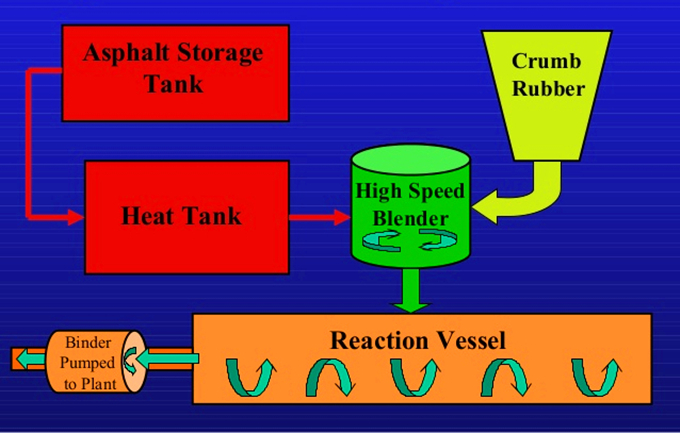 The Role Crumb Rubber Modified Asphalt Plant Plays in Road Construction Process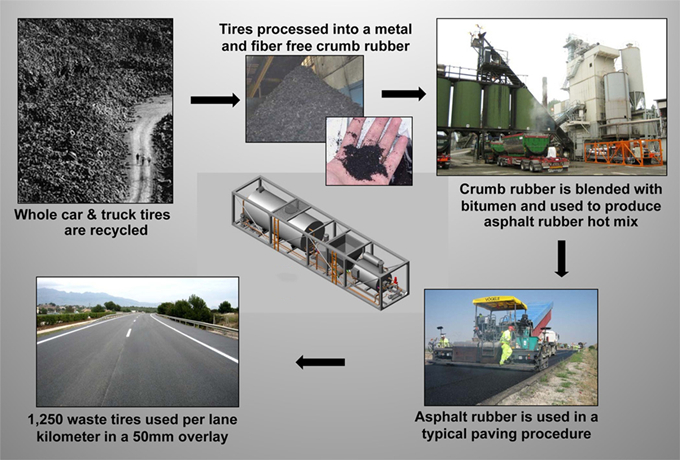 Model
LYXL3515
LYXL1606
Productivity
10~15 t/h
6 t/h
Installed power
150kW
125kW
Heating device
Heating capacity
1,250,000kcal
800,000kcal
Heat exchange area
2x32m²
1x32m²
Heat exchange coefficient
(20t/h)60℃
(20t/h)50℃
Measuring accuracy
±0.5%
±0.5%
Rubber feeder
Screw conveyor capacity
10m³/h
10m³/h
Measuring accuracy
(rubber powder)
±0.5%
±0.5%
Base asphalt system
Max. flow rate
1300 LPM
1300 LPM
Mixer
Rotart speed
2900 rpm
2900 rpm
Drive motor
11kW
11kW
Mixing capacity
≥40m³/h
≥40m³/h
Reaction kettle
Asphalt rubber pump capcacity
≤40m³/h
≤40m³/h
Burner capacity
2*20*104
1*20*104
Kettle capacity
2*17.5m³
1*17.5m³
Agitator speed
198 rpm
198 rpm
Agitator drive motor
2*11kW
1*11kW
Reaction kettle dimension
L*W*H (mm)
10700x2500x2900
11200x2500x2900
Heat transfer oil
furnace dimension
L*W*H (mm)
6800x2500x2800
6000x2500x2800
Control room dimension
L*W*H (mm)
3000x2500x2600
/
1. Compact frame structure, ease of transportation; intelligent control, convenient for operation, ensuring stable and reliable performance.
2. Advanced process technology, adopt American McDonald Technology.
3. Powerful heat transfer oil heater and large area heat ex-changer, reaction kettle is heated rapidly, ensuring the quality of finished rubber asphalt.
4. High performance homogenizing devices in tanks prevent material from segregation, precipitation and swelling.
5. Accuracy of the weighing system is less than 2%, proportion of crumb rubber powder is adjustable.
6. Production volume of each cycle can be set freely within the maximum productivity.
7. Tanks are made by anti-corrosion stainless steel with good heat insulation device, static insulation index is ≤12℃/8h.
8. Stainless steel plates are adopted for packaging for corrosion resistance.
Your inquiry will be replied within 24 hours.
[No form id or name provided!]