A Set Of LB1000 Left Our Factory and Rushed to Bangladesh
From July 25th to 26th, eight transport vehicles loaded with the components of a set of LB1000 asphalt mixing plant left the factory of LYROAD Machinery consecutively and hit the road to Qingdao Port, China
In late July, the sun is like a fire, the heat waves are rolling, and the high temperature has been lasting for many days, with the momentum not reduced. On the 25th and 26th, the days of loading and delivery of the LB1000 asphalt mixing plant scheduled by Bangladesh customers. The colleagues of our shipment department were busy in the loading area of LYROAD Machinery. Due to the hot weather, the clothes dampened with sweat were tightly attached to their bodies.
Even so, they did not show a trace of slack and sloppy. The boxes filled with small components are placed in an orderly manner, and the names and quantities of the components are clearly and clearly marked on them. What's more, they cooperated with each other for the hoisting of large components in accordance with their respective division of labor, and they focused highly on it.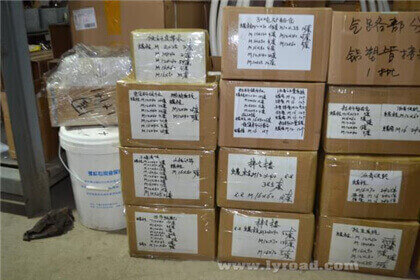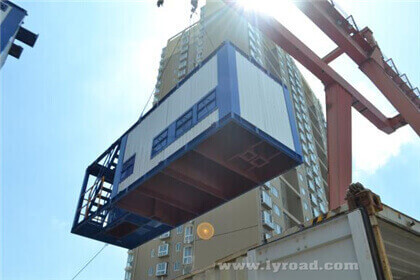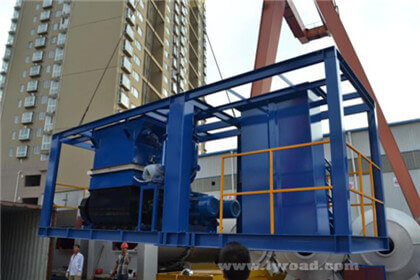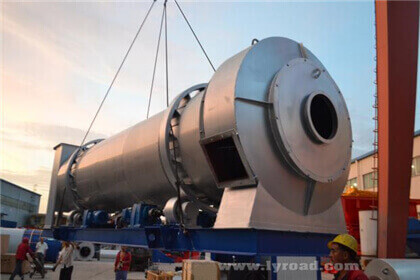 When packing components up into HQ containers, considering the collisions that may occur during transportation, they considered the corners and key details and confirm them repeatedly to ensure that they are safe during transportation.
This team was so efficient that they filled eight containers in just over a day. On the evening of the 26th, the last container was loaded, and the transport vehicle left the factory, meaning our sweaty colleagues successfully completed the delivery. It is estimated that after 20 days, this asphalt mixing plant will arrive at Chittagong Port, Bangladesh.
LYROAD Machinery has sent multiple sets of asphalt mixing equipment to Bangladesh, most of which are blue-white asphalt batch mix plant LB series products, with models LB1000 and LB1500 being the most. This shows that our flagship product, the LB series, is also popular in Bangladesh.
Bangladesh's economy is on the fast track of rapid growth, with GDP growth of 7.1% in the previous fiscal year. But weak road transport systems obviously can't meet the needs of rapid economic development and become a major obstacle. The Bangladeshi government has taken improving road infrastructure as a priority strategy and has made great progress. According to the seventh "five-year plan" being implemented, by 2020, Bangladesh's infrastructure investment will reach US$410 billion. Among them, there are 171 road transport projects with a total fiscal expenditure of US$4.3 billion.
At a time when the Bangladeshi government has called on private enterprises and individuals to actively invest in infrastructure construction, the links between LYROAD Machinery and Bangladesh road construction-related companies and individuals are becoming more frequent and deeper. Through a series of efforts, LYROAD Machinery will export more high-quality asphalt mixing plants to Bangladesh and actively participate in the infrastructure construction of Bangladesh to help Bangladesh's economic development.
Click the article Asphalt Plant For Sale In Bangladesh to view More Valuable Information.