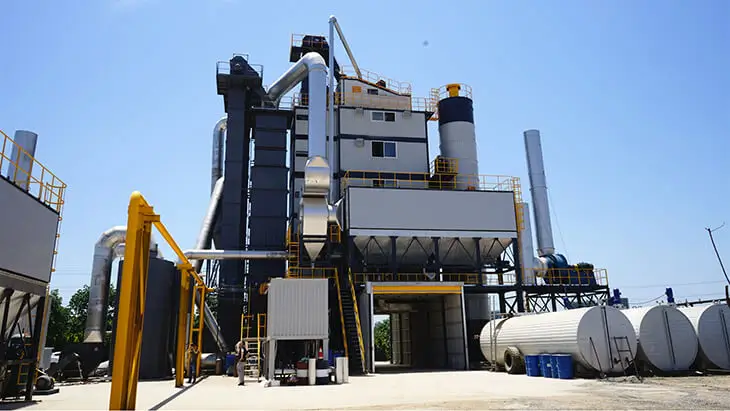 Asphalt Mixing Plant JJW Series
Model:

JJW3000 ~ JJW4000

Product Capacity:

260 t/h ~ 360 t/h

Highlights: energy efficiency, recycling asphalt system optional,
vertical drying tower instead of drying drum; hot mix plant.
Get Price
Brief Introduction
Asphalt Plant JJW Series is a large capacity hot mix energy efficiency asphalt plant launched by LYROAD Machinery in 2018. JJW series asphalt plant uses vertical drying tower instead of traditional drying drum, greatly saving electricity and fuel, making it a milestone product in asphalt mixing industry. By adopting cutting edge design, latest patents, precise and efficient weighing technology, JJW series energy efficiency asphalt plant enjoys great advantages in operation cost control, resource saving and clean production. JJW series energy efficiency asphalt plant is designed for road pavement and rehabilitation in capital and large cities where roads density is very high.
Product Parameters
Model
Capacity(Standard Conditions)
Mixer Capacity
Fuel Consumption
Measurement Accuracy
Diesel
Gas
JJW3000
230-260 t/h
3000kg
6.5kg/t
8-10m3/t
Agg.: ±0.5%
Filler: ±0.25%
Bitumen: ±0.25%
JJW4000
320-360 t/h
4000kg
6.5kg/t
8-10m3/t
Main Features
1. Substitute traditional drying drum with vertical drying tower, saving electricity (about 60kW/h),fuel and lubricant, lowering production cost to a large degree;
2. Intelligent and precise control over cold aggregate feeding and hot aggregate dosing; no overflowed hot aggregate during production, no redundant hot aggregate after production; eliminating waste of aggregate and fuel;
3. Adopt Synchronized Decrement weighing method, and minimize the weighing error; dynamic weighing accuracy: aggregate and filler<1%, bitumen<0.8%; static weighing accuracy: aggregate±0.5%, filler and bitumen±0.25%;
4. Whole production process is fully enclosed; aggregate feeder, belt conveyor, loading chamber and mixing tower are all enclosed; minimal dust and pollutant emission; safe and clean;
5. Batch cycle time is reduced to 40 seconds, higher efficiency and 15% more productive than that of same model batch mixing plant;
6. Hot recycling device(recycled asphalt pavement processing device) can be added if required.
Structure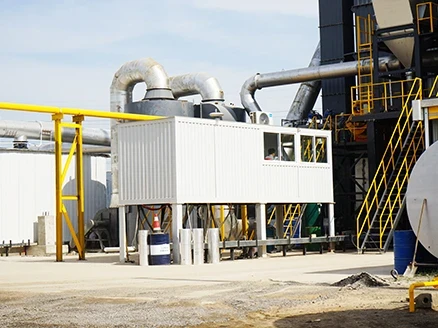 1. Control Room
①Intelligent control, SIEMENS electronic elements, OMRON PLC, EMERSON inverter, Mettler-Tolerdo load cell.
②Computer has functions of dynamic process monitoring, formula input, formula storage, time adjustment, carry-over aggregate correction, automatic fault diagnose, fault alarming, interlock protection, storage of production data report;as well as query and print of shift report.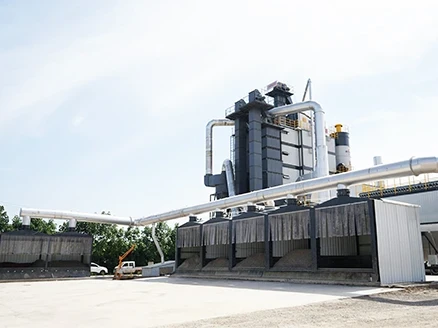 2. Enclosed Aggregate Feeder
①Standard modular design, convenient for mobilization and installation;
②Variable frequency discharging belt, cold aggregate feeding is automatically controlled and adjusted according to hot aggregate demand;
③Each hopper has a sieve on the top to block the oversized aggregate (over 80mm*80mm); two vibrator motor are respectively installed on the two hoppers for smaller size aggregate; adjustable discharge opening;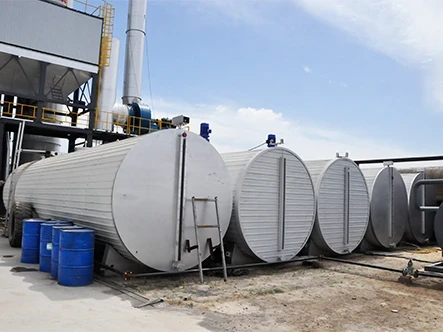 3. Bitumen Tank
①Vertical or lateral type, heat transfer oil or electricity heating, with activated carbon device to absorb asphalt fume.
②Extra thick thermal insulation layer on bitumen tanks and pipes, minimal heat loss;
③Bitumen pipes are made, assembled and tested in factory; field installation is very fast;
④Liquid level indicators and thermometers are installed on bitumen tanks; easy for observation and operation;

4. Vertical Drying Tower
①Substitute traditional drying drum with vertical drying tower, saving electricity (about 60kW/h), fuel and lubricant, lowering production cost to a large degree.
②Vertical structure is adopted, which occupies a smaller area.
③Vertical drying tower has low operation and maintenance costs, low after-sales service requirements and low maintenance costs.
④Vertical drying tower has better sealing, less air leakage point, lower heating energy consumption and more energy saving.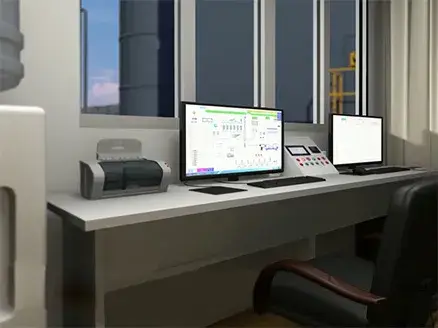 5. Control System
①Box type distribution cabinet, Siemens electrical elements; Japanese OMRON PLC; auto control and manual control switchable;
②All electric motors are controlled by PLC system, reliable and easy operation;
③Control system adopts reliable and good quality computer, PLC controller; EMERSON inverter, Mettler-Toledo weighing sensor;
④High-duty motor is step-down started; variable speed cold aggregate feeding; burner is automatic ignited and automatic temperature controlled;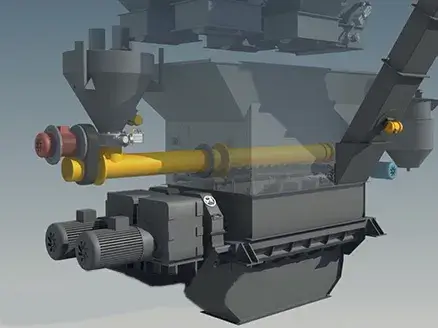 6. Mixing System
①Stereo mixer, boiling mixing, uniform and efficient;
②Sturdy and wear-resisting paddle, 100,000 batches service time guaranteed;
③Mixer equipped with safety protection device, safety stop in emergency;
④Centralized lubricating system, intelligent lubricant oil injection; safe, reliable and labor-saving.
Customer Visit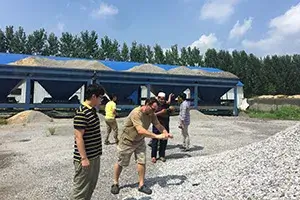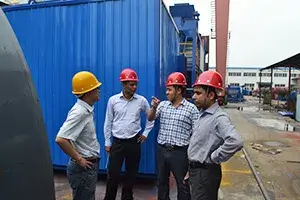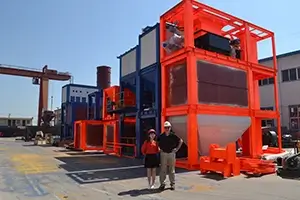 Delivery Photos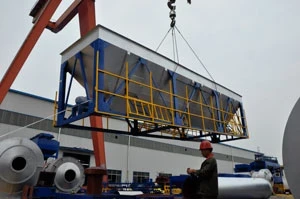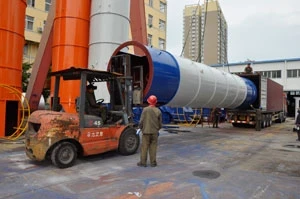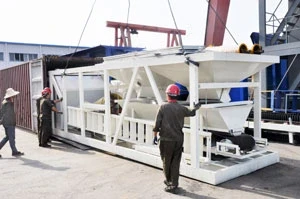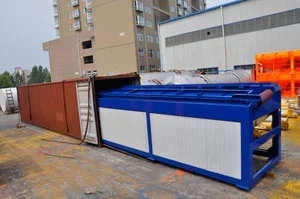 Your inquiry will be replied within 24 hours.