Top hot mix plant supplier, batch mix, drum mix, portable, mobile asphalt mixing plant for sale at lower price in Philippines. Gain road construction machinery by LYROAD Machinery at lowest cost in Philippines and achieve a nice return from investment. We already installed many LB, DHB, QLB, MDHB series mixing plants in Philippines.
Duterte, the president of Philippines, called his own term "the golden age of infrastructure construction" in the Philippines. The Philippine government officially launched a large-scale infrastructure investment plan named "Build, Build, Build (BBB) Programme" two years ago, and it promised to invest beyond US$1600 billion on national infrastructure construction, accelerating infrastructure investment, focusing on projects to integrate the archipelago's islands and stimulate development, including major upgrades to road, railway and port systems in the six years from 2017 to 2022. The plan was so grand that it was considered to be "the most daring and ambitious infrastructure construction plan in the history of the Philippines". One part of the plan is that by 2022, at the end of the Duterte government term, the full length of the highway in Philippines will be expanded from 385 km to 655 km.
China has been the Philippines' largest trade partner since 2016 and its biggest investor since last year. Improved top-level political relations between Philippines and China is helping facilitate expansion of economic deals. It's foreseeable that there will be more and more opportunities emerging out for road infrastructure-related investors and contractors. So it seems quite right at this moment that you decide to buy road construction machinery from China.
Models and Prices of Asphalt Plants for sale in Philippines
We are committed to supply a complete range of hot mix equipment for sale in Philippines and other countries. all our mixing plants including batch mix plants, asphalt drum mix plants, portable mixing plants are available in variegated capacities ranging from 8 to 400 TPH output in different models. Our plants are erected and working normally in Philippine cities like Manila, Cebu, Davao, Cagayan, Lucena, Antipolo, Pagadian, San Pabla, etc. The reason why Philippine clients often place orders on mobile ones thanks to their features like easy to relocate, wide-range in application, lower initial cost is that with the projects one after the other, the work site of the asphalt mixing plant will have to be replaced frequently, which is also in line with the current large-scale infrastructure construction in Philippines.
Cases of Our Asphalt Plants in Philippines for Reference
The Philippine transport network are struggling to keep pace with rising levels of urbanization driven by robust economic growth. In the past two years, an array of major transport projects rolled out across the country under "the Build, Build, Build (BBB) Programme". As a result, the national issues like traffic congestion and ports with over capacity got relieved, but a long distance still exists between reality and ideal. Despite facing a number of obstacles, Philippine transport sector's future is promising.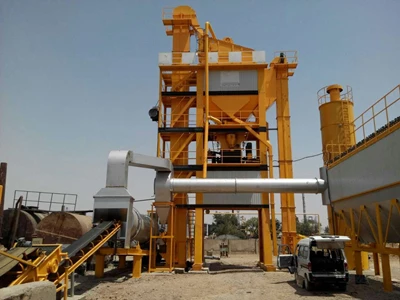 | | |
| --- | --- |
| Plant Location | Philippines |
| Installation Date | 2016.10 |
| Model | LB1000 Asphalt Mixing Plant |
| Type | Batch Mix / Hot Mix |
| Capacity | 80TPH (Standard Working Condition) |
| Mixer Capacity | 1000kg/batch |
| Drying Drum | Φ1600X6800mm(Max Capacity: 100TPH) |
| Dust-collector | Cyclone Filter(level one)+ Baghouse Dust Collector(level two) |
| Filler Bin | Capacity: 30m³ |
| Direct-heating Bitumen Tank | 30T |
| Circular Vibration Screen | 4 deck & 7stage; Sieving Area:16.88m² |
| Hot Aggregate Storage Hopper | 4+1 rooms, Total Volume: 28.5m³ |
| Aggregate Conveying Belt | B600*29400mm(Max Capacity: 120TPH) |
| Hot Aggregates Elevator | Capacity≥100TPH |
| Filler Elevator | Capacity≥20TPH |
| Finished Mixture Storage Bin | Volume:35m³ |
| Installation Power | 240kw(baghouse dust collector) |
| Control Room | 4000*2200*2300mm |
| Max Burning Capacity | 600kg/h |
| Plant Covering Area | 40m Length, 32m Width, Max Height Point:18m |
---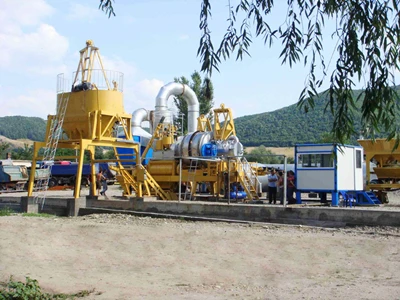 | | |
| --- | --- |
| Plant Location | Philippines |
| Installation Date | 2011.05 |
| Model | QLB80 Asphalt Mixing Plant |
| Type | Mobile Traveling Type: 20km/hr |
| Capacity | 80 Tons Per Hour(Standard Working Condition) |
| Fuel Consumption | Diesel Consumption: 5.5-7.0kg/t |
| Drying Drum | Motor Power: 15kw |
| Dust-collector | Cyclone Filter+Water Dust Filter |
| Thermo Oil Heating Bitumen Tank | 30m³ |
| Aggregate Storage Bins | Volume:3*8m³ =24m³ |
| Mixed Asphalt Storage Silo | 9t |
| Aggregate Feeding Belt | B600*16m |
| Max Burning Capacity | 300kg/h |
| Traveling Chassis | Front Axle: 700-16*4pcs; Rear Axle: 825-20*4pcs |
| Installation Power | ≈201kw(Diesel Burner) |
| Control Room | 5m², With Air Conditioner |
---
News about Our Asphalt Plants Exporting to Philippines
LYROAD Machinery, top China asphalt plant manufacturer, is gonna one of that largest suppliers in Philippines. Are you not tempted in the face of such a huge investment opportunity in your country? If the answer is yes, contact us and we ensure that you'll get your hot mix plants with high performance at lowest price. We warmly welcome you here.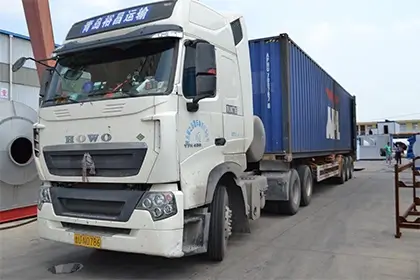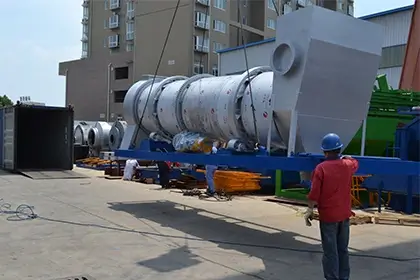 2. Philippine Customers Visited The Factory Of LYROAD Machinery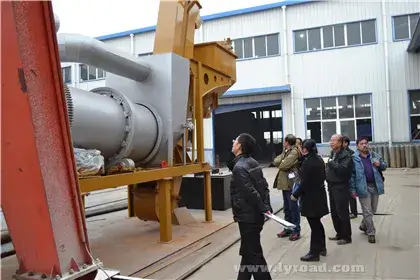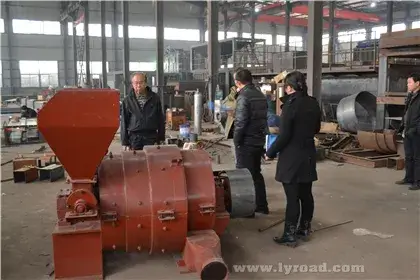 Tips for Buying Asphalt Plant for Sale in Philippines
1. Voltage Standard
The power supply in Philippines is very special. The industrial three-phase voltage is 380V, and the frequency is 60HZ, which means that a customized generator or generator set is needed.
2. Mode of Transportation
There are not many ports in Philippines, as we mentioned at the beginning of this article, it is one of the problems that the Duterte government has to work hard to deal with. Manila port, Cebu port, Davao port and Iloilo port are the major ports in Philippines. The sea transport from Qingdao port to anyone port just referred usually takes 5-7 days.
3. Dust Collector Configuration
4. Fuel Consumption
Philippines is not rich in coal resources, so coal is generally not used as fuel in Philippines. The same is true for asphalt mixing plants. It is very common to see a diesel oil or heavy oil burner installed on an asphalt mixing plant, other fuels like natural gas or something apply to household or commercial business, rarely used in burners for drying things in a large amount.
5. After-sale Service
(4) 8-10 days are needed for us to apply for Philippines' business visa, and validity period of the business visa can be chosen for half a year and 3 months according to personal situation.The stay time is up to 59 days in the validity period.