Asphalt batch/drum mix plant manufacturer, supplies mobile, portable ones for sale in Malaysia, best-sell LB1500's price most attractive, 60+ models of road construction machine, 8tph-400tph optional capacity, low cost, as top China asphalt mixing plant manufacturer in Malaysia, LYROAD Machinery provide you with professional service.
Malaysia's road infrastructure has been greatly improved during the 10th Five-Year Plan (2010-2015) of Malaysia, when infrastructure projects were blooming in large areas and Malaysia was thus called the world's largest construction site by global media. The 11th Five-Year Plan (2015-2020) currently being implemented still takes infrastructure construction as one of the six strategic directions, in which integrated public transportation system is among the top priorities. Before 2020, the Malaysian government is trying to improve rural road construction and further improve the rural road network in order to ensure that bus transportation projects fully cover the entire rural area. In the 11th Five-Year Plan, the total amount of public transportation and infrastructure projects launched by the Malaysian government will exceed US$36 billion, which provides a rare opportunity for asphalt mixing plant investors.
Malaysia is one of the ASEAN member states as well as the first country to support China's "One Belt, One Road" initiative. Based on the China-ASEAN Free Trade Area and "One Belt, One Road", the potential for cooperation between Malaysian individuals or companies and Chinese companies is enormous. LYROAD Machinery is one of the earliest asphalt mixing plant manufacturers who went into Malaysian market. We have a broad customer base in Malaysia and our asphalt mixing plants are distributed throughout Malaysia, exerting power for Malaysia achieving its goal of becoming a high-income country by 2020.
Models and Prices of Asphalt Plants for sale in Malaysia
By now, we have developed 10+ series and 60+ models of asphalt mixing plants featuring high quality, durable components, outstanding performance, lower price and considerate customer service.
We can conclude from our previous sales figures that LB asphalt batch mix plant is the most popular in Malaysia as it is in other countries. DHB or MDHB asphalt drum mix plants with less capacity are widely accepted in Malaysia due to their lower cost and wide range of application, especially in rural areas.
Cases of Our Asphalt Plants in Malaysia for Reference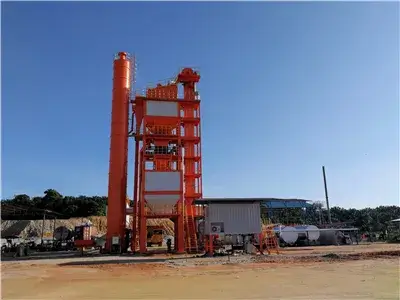 | | |
| --- | --- |
| Plant Location | Malaysia |
| Installation Date | 2018.01 |
| Model | LB1500 Asphalt Mixing Plant |
| Type | Batch Mix |
| Capacity | 120TPH (Standard Working Condition) |
| Mixer Capacity | 1500kg/batch |
| Drying Drum | 1800X8000mm(Max Capacity: 140TPH) |
| Dust-collector | Volute Casing Collector + Baghouse Dust Collector |
| Filler Bin | Capacity: 30m³ |
| Bitumen Tank | Capacity: 30t |
| Finished Mixture Storage Bin | Volume:35m³ |
| Cycle Time | 45s |
---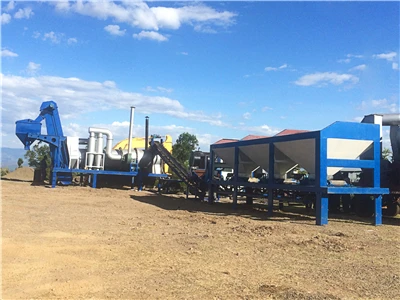 | | |
| --- | --- |
| Plant Location | Malaysia |
| Installation Date | 2017.02 |
| Model | MDHB20 Mobile Asphalt Drun Mix Plant |
| Type | Continuous Hot Mix |
| Capacity | 20TPH(Standard Working Condition) |
| Drying & Mixing Drum | Φ1000*4500mm |
| Dust-collector | Cyclone Dust Filter, Centrifugal Fan, Power: 5.5kw |
| Fuel Consumption | Diesel Consumption: 6.5-7.5 kg/ton |
| Bitumen Tank | Capacity: 30t |
| Aggregate Storage Bins | 3; Volume: 3.5m³*3=10.5m³; Unload Height: 2.27m |
| Mixed Asphalt Storage Silo | Storage Silo Volume: 2m³ |
| Aggregate Feeding Belt | B500, Motor Power: 4kw |
| Max Burning Capacity | 300kg/h |
| Traveling Chassis | 6500*2210*620mm |
| Installation Power | 55kw |
| Plant Covering Area | Length:15.6m, Width:15m, Max Height Point: 6m |
---
News about Our Asphalt Plants Exporting to Malaysia
The same as above, in recent few years, many wonderful stories took place between LYROAD Machinery and Malaysian customers.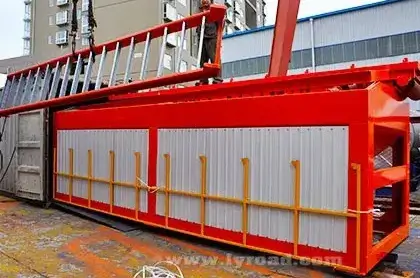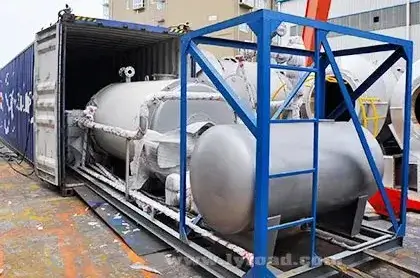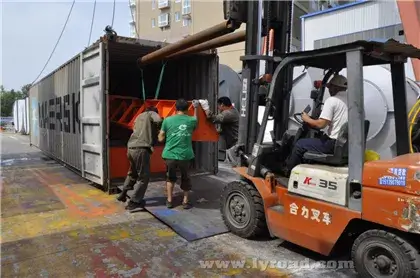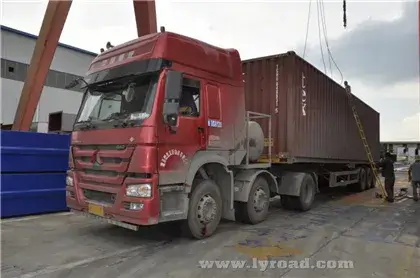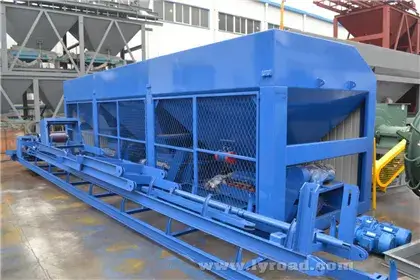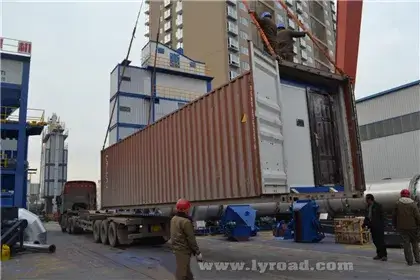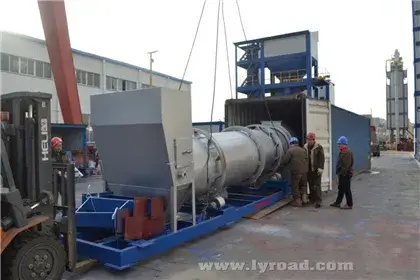 Malaysian Customers Visiting LYROAD Machinery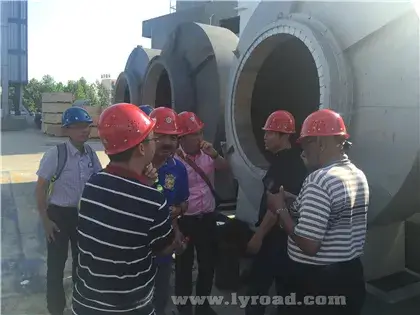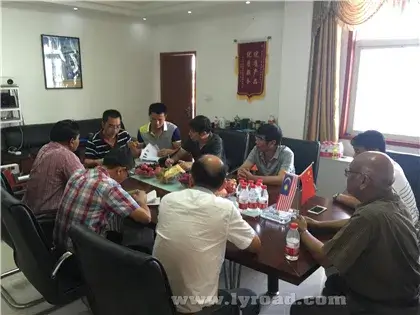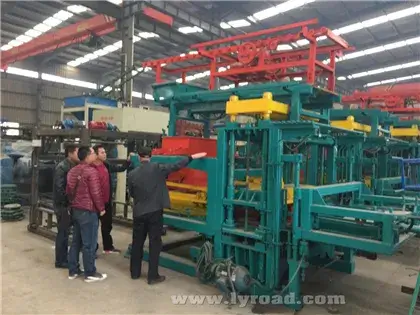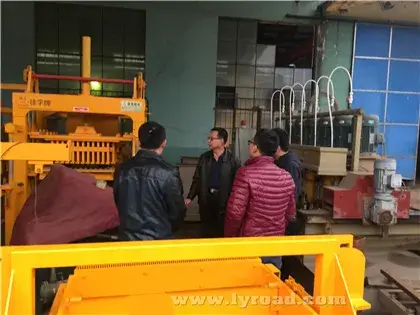 Tips for Buying Asphalt Plant for Sale in Malaysia
1. Voltage Standard
The voltage of Malaysia's domestic industrial electricity is 415V, hence it becomes necessary to customize a motor or a generator set to keep the the voltage and frequency of electricity consumed by asphalt mixing plant consistent with your place's industrial electricity standard. It will cost some time, so please tell us this point earlier, and we will arrange it accordingly in order to shorten production period of the asphalt plant and not cause delivery time delay. You can also choose to buy it locally.
2. Mode of Transportation
The whole sea transportation generally spends 12-15 days to arrive at Kelang port or other ports in Malaysia like Penang port and Kuantan port. We will assist you with customs clearance by providing necessary paperwork and doing all we can.
Current price per HQ container is about $1500, If you decide to buy our LB1500 asphalt plant whose size is 12-15 HQ containers, the freight charge for reference is between $18,000 and $22,500.Click here to view more.
Contact Us For More Detailed Shipping Information
3. Dust Collector Configuration
As level one of dust removal system, cyclone filter is equipped on most of our asphalt batch mix plant and asphalt drum mix plant for sale in Malaysia. Either baghouse dust collector or water dust collector is optional. The combination of cyclone filter plus baghouse dust collector costs more and can impose a more excellent effect on environmental protection. Both actually are ok in Malaysia and it's up to you.
4. Fuel
The asphalt mixing plants exported to Malaysia by us ordinarily use heavy oil and diesel oil (also called light oil) as the fuel for burners. Coal burner and natural gas burner are not easy to see nowadays.
You would choose to adopt diesel oil or heavy oil burner according to your actual situation. Comfort level and cost are the first things to consider this issue. Multifunctional burner that can use diesel oil or heavy oil is also a good choice for your asphalt plant. What's your option?
5. After-sale Service
You will enjoy tariff preference if you hand in FORM E certificate supplied by Chinese exporters to customs. This is a rule written in the Goods Trade Agreement signed between China and ASEAN. So please notice us ahead of time whether you need one, and we will lodge application to the relevant departments of China.
A lot of wearing parts will be prepared by us before transporting the entire hot mix plant. The purpose of that is to reduce your stoppage time because of some broken wearing parts. If you use up some wearing parts, contact our salesman and we will manage to sent to you by all possible means. It usually needs 2 to 3 days at the soonest. It's highly recommended that you check the remaining condition of wearing parts very often so that you can tell us in advance which kinds of wearing parts are about to be used up. Doing this can help you cut down idle time of your asphalt mixing plant.
Our asphalt plants for sale in Malaysia all have one year's warranty, during the time, we're in charge of all the repairs that caused by quality problems. Even if your asphalt plant has passed the warranty date, you don't have to worry about it, and you are still entitled to enjoy our after-sales service for life.
It takes 10-15 days to get Malaysian Work Visa in hands for our technicians and it has a 90-day deadline. 30 days are allowed to stay for in Malaysia. So if you need our technicians to do some maintenance on the spot, please tell us earlier or you may suffer a long downtime. Skillful technicians will be sent to Malaysia and in charge of Installation, commissioning and operator training. It's better that all these works are finished within period of stay.