Another good news is coming!Through a month of intense production, one more asphalt mixing plant for sale in Bangladesh goes down the production line at the moment when 2019 traditional Chinese New Year is closer and closer.This LB700 asphalt mixing plant has been already checked by customers and is ready to embark on a journey to Bangladesh.
Two months ago,customers from Bangladesh made a special trip to LYROAD Machinery and visited the asphalt mixing plant production workmanship.They were full of praise for our services, and also convinced by our advanced technology. After clarifying their special requirement for the asphalt mixing plant for sale, both sides reached a cooperation intention without negotiating for a long time. The whole process was smooth and pleasant.
On 22 January,a bright and eye-catching blue color appeared in the factory of LYROAD Machinery, the worldwidely famous asphalt mixing plantmanufacturer.This is a new LB700 asphalt mixing plant for sale with a capacity of 60TPH and it would be loaded on trucks by a crew of professional hoisting workers that day.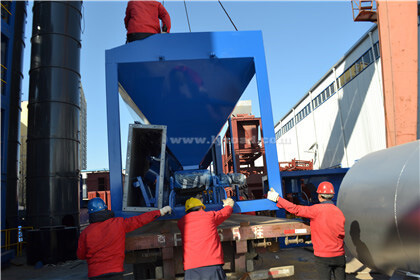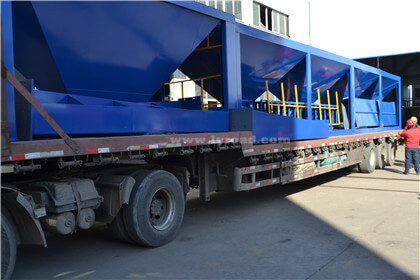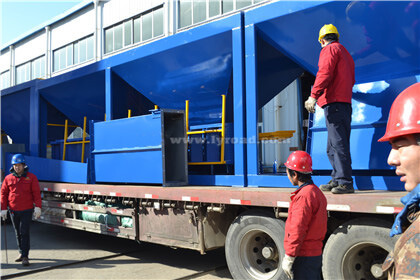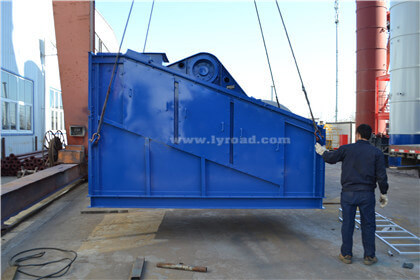 The components of this LB700 asphalt mixing plant were stuffed in containers in an orderly manner.To achieve excellent results and not fall short of high expectation of the clients, some components have been elaborately packaged and clearly marked for distinguishing.with more than ten workers cooperating together,the entire set of LB700 asphalt mixing plant was successfully loaded on trucks.The trucks with asphalt mixing plant inside then left the factory for Qingdao Port.Our engineers was arranged ahead of time, when the asphalt mixing plant arrives at the customer's project location, our engineers will arrive as scheduled, and carry out a series of work such as installation, commissioning and training.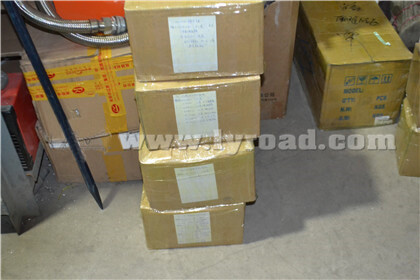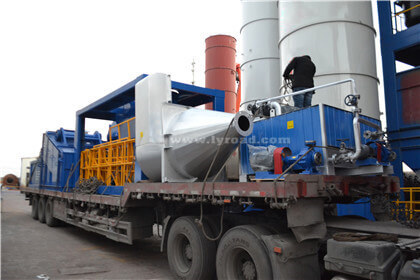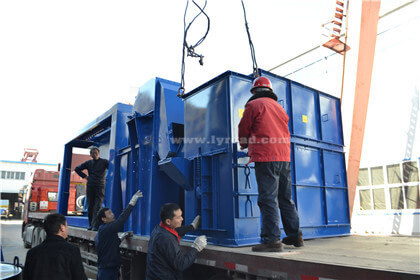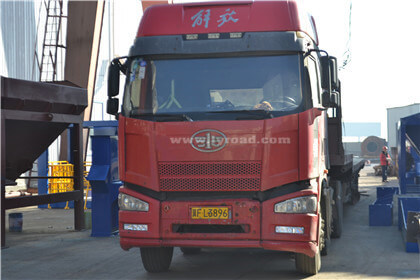 Bangladesh's infrastructure is still weak, and Bangladesh government is eager to make advantage of the "One Belt, One Road" plan initiated by China to achieve a major leap in infrastructure development.In the 2021 Perspective Plan formulated by Bangladeshi government, it is specifically proposed to build transport facilities and improve the transportion capacity of the entire country, including roads, railways and bridges. According to the plan,The rate of paved roads has to reach 80%,that means it opens a broad market for asphalt mixing plant manufacturers. As a top grade asphalt mixing plant manufacturer, LYROAD Machinery will deeply participate in the economic development of Bangladesh with excellent series of asphalt plant products.We will use mature overseas project processing experience to satisfy requirement of customers from Bangladesh and other countries.
Click the article Asphalt Plant For Sale In Bangladesh to view More Valuable Information.