International Trade Fair for Construction Machinery, Building Material Machines, Mining Machines and Construction Vehicles -- bauma CHINA 2018 will take place in Shanghai New International Expo Centre on November 27–30, 2018. The theme is "Wisdom makes Vision". LYROAD Machinery will attend the Expo with innovative products, demonstrating the new technology of energy saving and environmental protection on asphalt mixing plant. Welcome to LYROAD booth E7-170.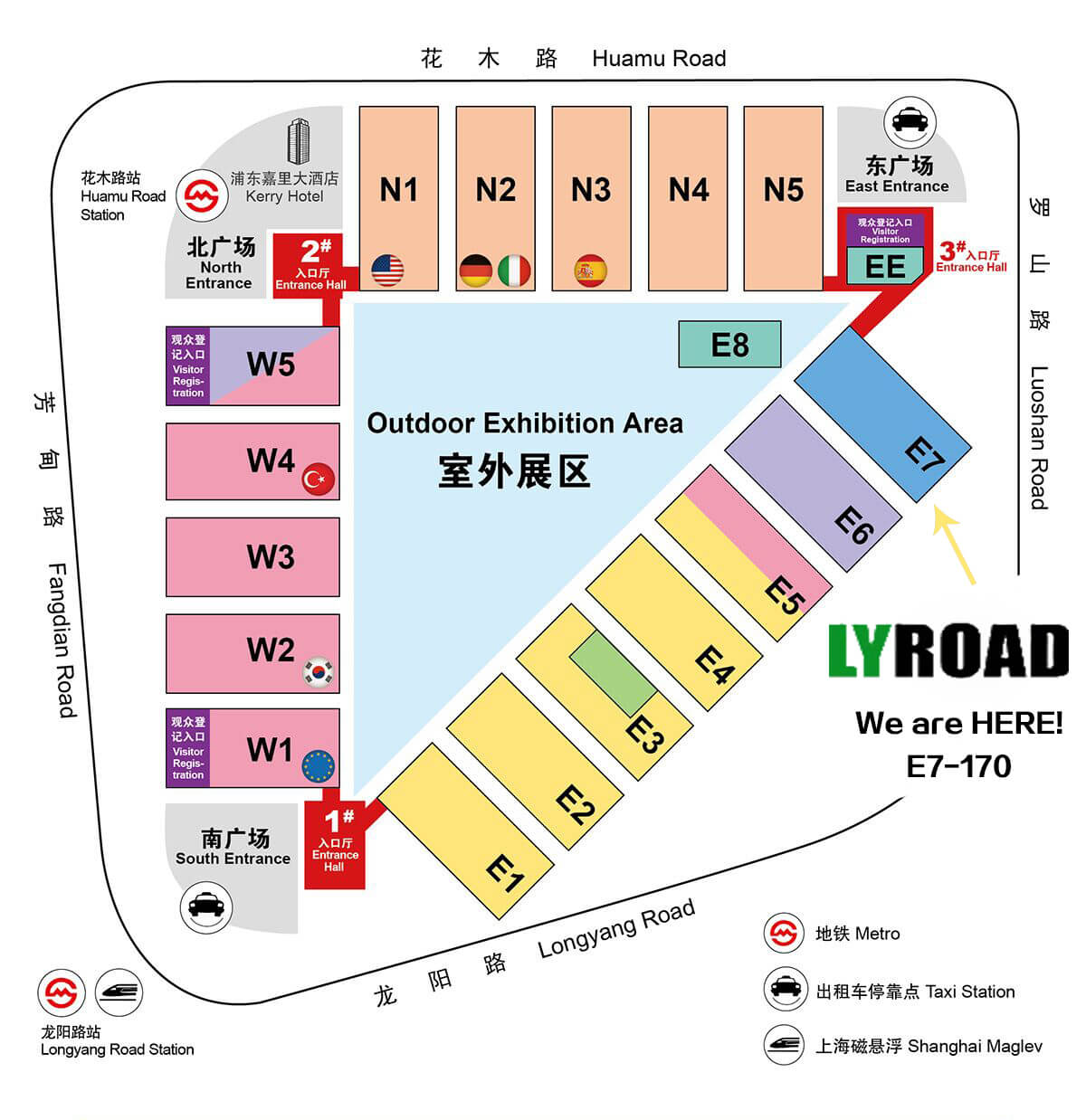 With new equipment and advanced technology, LYROAD Machinery is sincerely looking forward to your arrival for cooperation and development.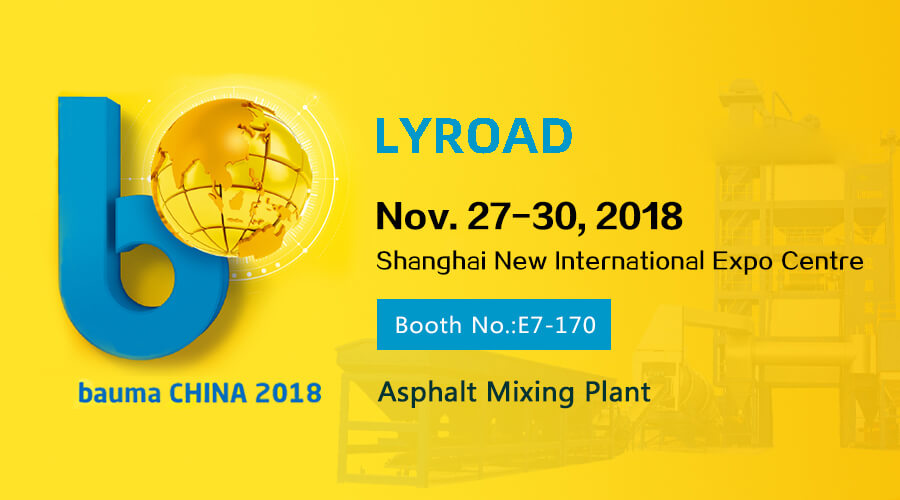 Bauma China, the expansion of the world's leading trade fair German bauma in China, has been the competitive platform of global construction machinery enterprises. With more than 10 years' developing in China, bauma China develops together with China's construction machinery, attracting numerous high-tech enterprises and showcasing thousands of innovative products and technologies
LYROAD Machinery is a competitive, innovative, export-oriented asphalt mixing plant manufacturer with advanced technology. Lioayuan products are very popular in the international market as well as domestic and have been exported more than 300 sets of asphalt mixing plants to more than 60 countries. The clients include many world "Top 500" enterprises, such as France Vinci Machinery, CNBM, China Communications Construction, etc..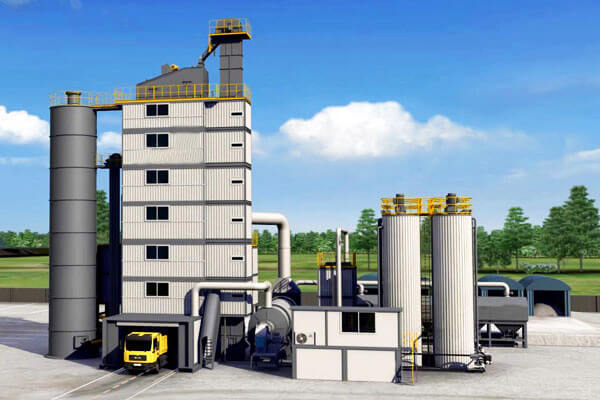 JNW Series is a high-end and environmental friendly batch mixing asphalt plant. The plant adopts decrement measurement technology, and the dynamic weighing accuracy is 60% higher than national standard which guarantees to produce much higher quality finished asphalt. The plant adopts intelligent hot aggregate bin, auto-control the feed capacity of cold aggregate, eliminating waste, energy saving and reducing the cost. And unique multi-stage dust collecting system, enclosed design and environmental protection. The plant adopts patented technology , large productivity and high efficiency, reducing the batch mixing time, and the productivity is 15% higher than other similar plants.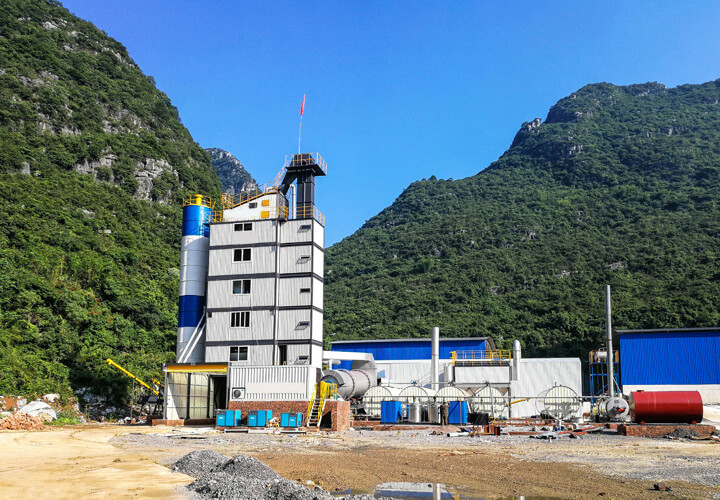 Guilin landscape and LYROAD JNW asphalt mixing plant
At the Expo, LYROAD Machinery will exhibit batch mixing asphalt plant LB Series, mobile mixing plant LB Series, environmental friendly mixing plant ELB Series, continuous mixing plant QLB Series, etc..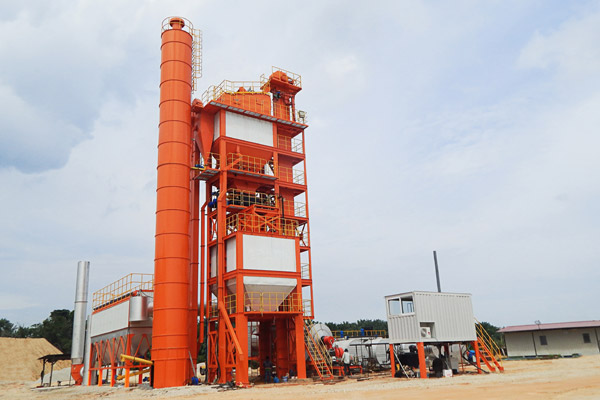 LB Series: high precision screening, accurate measurement, large productivity, wide applicability.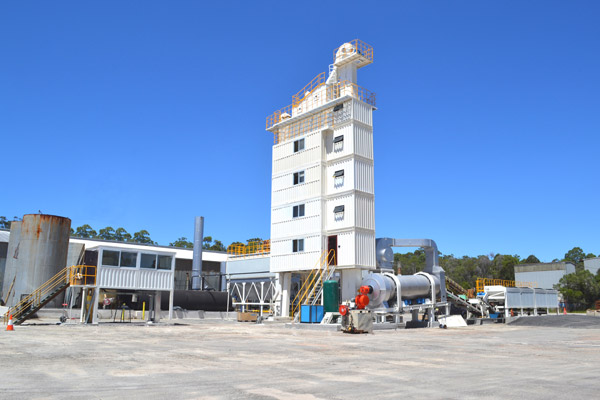 ELB Series:accurate metering, enclosed mixing tower, environmental protection and safe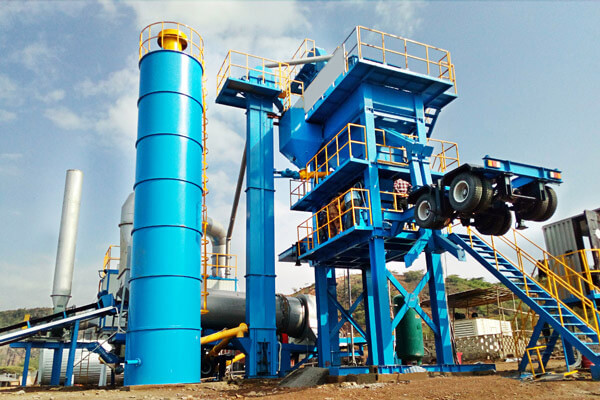 YLB Series:precise screening, modular design, easy relocation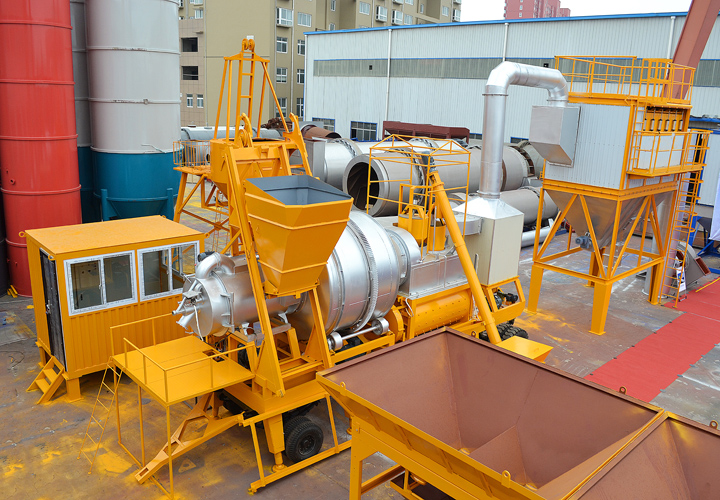 QLB Series: low investment, small footprint, easy relocation