On Jun.26, a new set of YLB-2000 mobile asphalt mixing plant was loaded on truck and delivered to XCMG, the largest construction manufacturer in China. This was a symbol that our new products-YLB Series won wide market recognition.
YLB-2000 mobile asphalt plant are leaving the factory and technician crew take photoes as memory.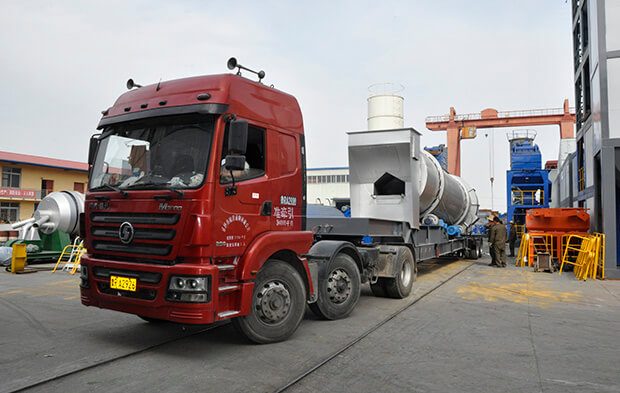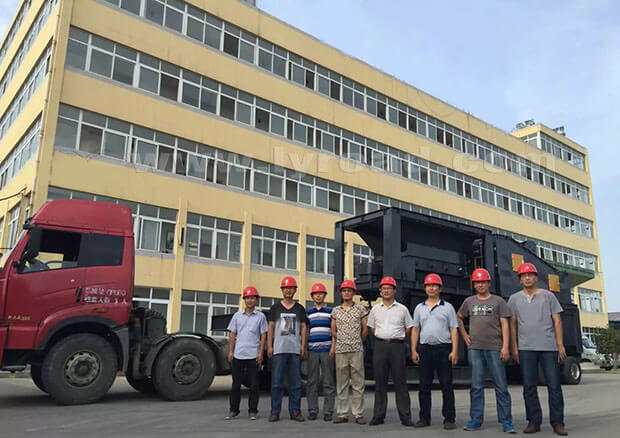 Generally, dismantling and load works of a YLB plant takes 2 days; erection and installation on the next site takes about 4 days. Thus, the mobilization of YLB plant is very quick and convenient. That's the main feature of YLB plant and also the reason why it becomes client's favorite. The remaining items, including bitumen tank, filler silo, diesel tanks, cyclone dust catcher and heat transfer oil devices, are independent devices and can be loaded on trucks very easily.
An YLB mobile asphalt plant can be dismantled into four main modules: mixing tower, drying drum, bag-house dust catcher and cold aggregate feeder; each module is equipped with trailer or chassis and can be pulled by a tractor truck. The special chassis and mobile frames are all designed and manufactured by LYROAD Machinery.
Mixing tower module and control room can be loaded together as following:
Drying drum (integrated with diesel burner) is one mobile module as following: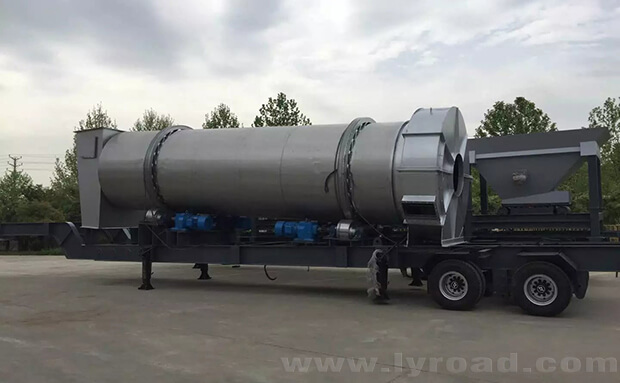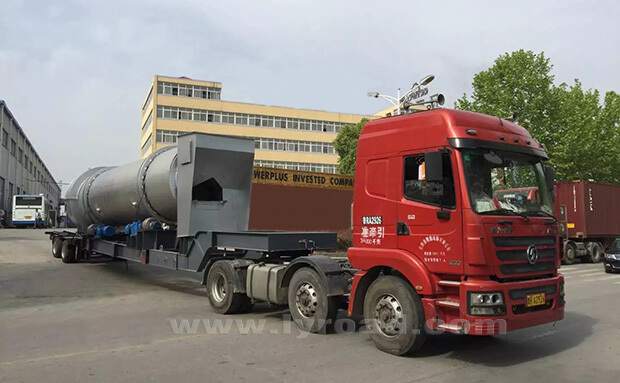 Bag-house dust catcher is one mobile module as following: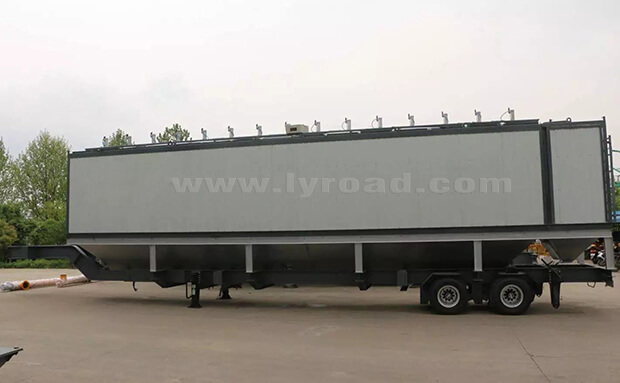 Cold aggregate feeder is one mobile module as following: