Plant Location:Myanmar
Type:Batch mixing, hot mix, stationary plant
Model:LB500
Productivity:40 t/h
Manufacture and Shipment
In late August 2017, Myanmar client sent a quotation for an asphalt plant. According to client's requirements, we suggested a LB500 asphalt batch mixing plant with water dust filter, 1 bitumen tank and a drummed bitumen decanter (to remove bitumen from storage barrels). Client accepted our proposal and expected us to finish the production in 1 month so as to catch up with his project schedule. LYROAD Machinery Managed to finish the asphalt plant and ship it to Myanmar on September 7.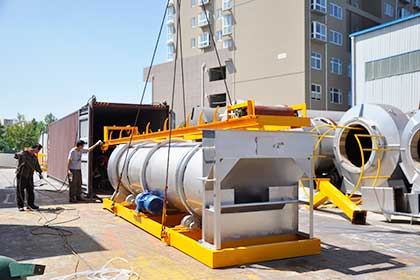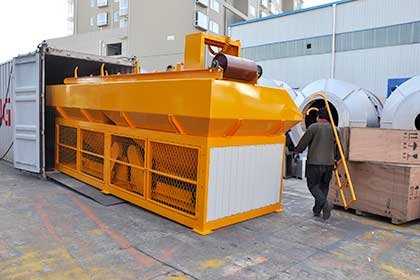 Installation and Commissioning
In mid October, the asphalt plant and LYROAD Machinery's engineers arrived at client's site at the same time. And the erection, installation and commissioning works started immediately and successfully completed on November 14. The next day, November 15, the pilot run was successfully conducted, so did the trial run for a production of 1000 ton asphalt mixtures.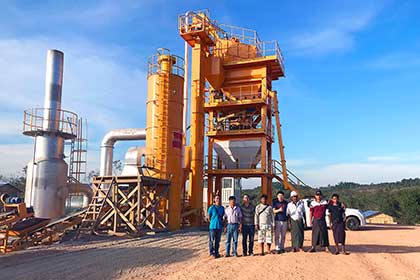 From making order to having the plant under commercial running, it only took 68 days. It was really amazing. Client was quite satisfied with our manufacture capacity, service and efficiency. The plant continuous products asphalt mixtures and makes profit.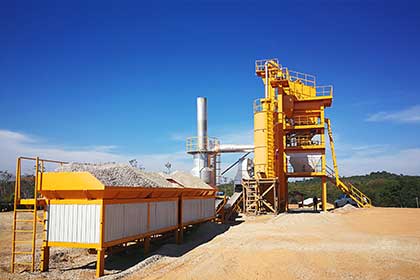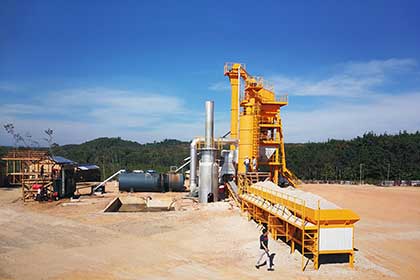 Business Operation and Current Condition
On December 25, LYROAD Machinery arranged a visit to client as well as the asphalt plant. The asphalt plant is under good condition and well business operation. The asphalt mixtures and pavement on road are of good quality. Clients showed us the road projects he had finished, the pavements meet local standards and rules. What's more, this plant can produce many kinds and grades of asphalt mixtures for highways, city roads and country roads.