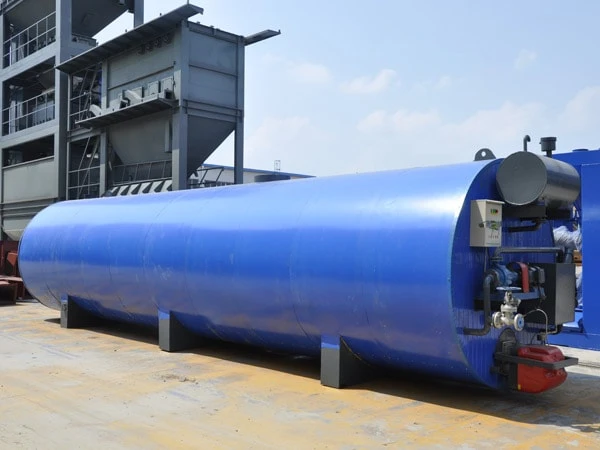 Oil Heating Bitumen Tank
Our oil heating bitumen tank consists of storage tank (including insulating layer), oil burner, built-in combustion chamber, flues, oil heating conducting coiler, mixer, bitumen pump, oil circulating pump, expansion slot, bitumen temperature display, oil temperature display, bitumen pump preheat system, pressure relief system, ladder, power distribution box and discharge device (optional) etc.
Get Price
Working Principle
Using the thermal oil furnace as heat resources and heating oil as heat medium, the oil circulating pump raises the bitumen to needed temperature.
The overall heating type: suitable for large bitumen storage
The overall and partial integrated heating type: suitable for small and medium-sized bitumen storage, or asphalt plant.
Characteristics
The oil heating bitumen tank adopts world famous brand oil burner, which is high efficient and environmental friendly. The combustion is sufficient and steady. Target temperature can be pre-set and the machine will perform the rest work (machine will auto shut down once reaching the upper limit, and will auto start when reaching bottom limit).
Your inquiry will be replied within 24 hours.