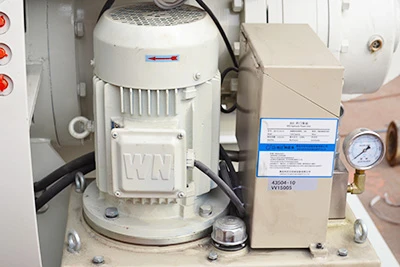 Planetary Concrete Mixer (MP250-MP3000)
Get Price
Product Parameters
Model
MP250
MP330
MP500
MP750
MP1000
MP1500
MP2000
MP2500
MP3000
Discharge volume (L)
250
330
500
750
1000
1500
2000
2500
3000
Charging volume (L)
375
500
750
1125
1500
2250
3000
3750
4500
Mixing drum diameter (mm)
1300
1540
1900
2192
2496
2796
3100
3400
3400
Mixing motor power(kW)
11
15
18.5
30
37
55
75
90
110
Discharging power(kW)
2.2
2.2
2.2
2.2
3
3
4
4
4
Planet/paddle
1/2
1/2
1/2
1/3
2/4
2/4
3/6
3/6
3/9
Side scraper
1
1
1
1
1
1
1
1
1
Bottom scraper
1
1
1
1
1
1
2
2
2
Weight(kg)
1200
1700
2000
3500
6000
7000
8500
10500
11000
Dimension (L*W*H)
1570*
1480
*1750
1862*
1850
*1855
2220*
2071
*1880
2581*
2336
*2195
2891*
2602
*2217
3223*
2902
*2425
3625*
3230
*2630
2893*
3550
*2695
3893*
3550
*2975
Main Features
1. These concrete mixers are the kind of gravity stabilized two-cone reverse tilting concrete mixer, the mixing roller is driven by the gear, when it works, positive rotating show that the machine is stirring, and it will discharging when reversing. This mixer can stir plastic concrete and semirigid /hard concrete. It applies for construction site, road, bridge projects and all kinds of concrete component factory.
2. The series of mixers are designed and manufactured according to Concrete Mixer Technological Conditions GB/T9142-2000; it is an advanced machine which has reasonable structure, high productivity, good mixing quality, graceful outline and convenient move, etc.
3. The series of mixers are used as a single machine, it can form a simple mixing plant when it is combined with batching machine. The types also are moveable.
4. The concrete mixers are bipyramid type and self-reverse mixers, concrete is mixed by drum rotating.
5. The mixing drum is driven by gear set.
6. Install 2 types for the mixer moving, electric motor for power supply.
Your inquiry will be replied within 24 hours.