Twin-shaft Concrete Mixer(JS1000B-JS5000)
Get Price
Technical Parameters
Model
JS1000B
JS1500B
JS2000
JS3000
JS4000
JS5000
Discharge volume
1000L
1500L
2000L
3000L
4000L
5000L
Charging volume
1500L
2250L
3000L
4500L
6000L
7500L
Theoretical capacity
≥60m³
≥90m³
≥120m³
≥180m³
≥240m³
≥300m³
Aggregate sizes
≤60/80mm
≤80/100mm
≤80/100mm
≤80/120mm
≤80/120mm
≤80/120mm
Working circle
60s
60s
60s
60s
60s
60s
Mixing speed
24.5r/min
24.5r/min
24.5r/min
21r/min
21r/min
21r/min
Mixing arm quantity
2×7
2×8
2×8
2×9
2×11
2×14
Mixing motor power
2×18.5 kW
2×30 kW
2×37 kW
2×55 kW
2×75 kW
2×90 kW
Dimension (mm)
3000×2100
×2030
3000×2200
×2100
3000×2300
×2150
3000×2560
×2200
3000×2640
×2350
3000×2750
×2480
Overall weight (kg)
5500
6500
7600
9800
13000
16500
Product Features
Mixing shafts
The mixing shaft made from smithing alloy steel. They have the best torsion-bent intension.
Shaft sealing
The mixing shaft have long life because they are sealed by two reliable face seals and the others unique seal which combinate high pressure grease.
Mixing device
Thanks for the mixing arms are streamline both inaxial and in radial, the material in trough not only is cut in radial but also is pushed in axial, so that it is mixed more turbulent and can reach the homogeneity in short time. For the unique design to mixing system it can save cement.
Drive device
Drive device droved by two-planetary gear boxes. And this kind of design has advantages of compact configuration, stabilized driving, low noise and long used life.
Automatic grease lubrication
Distributor will distribute grease come from grease pump to all lubricated points. High grease pressure, bigger viscosityand smaller grease consumption these can decrease the grease consumption these can decrease the grease stain to concrete.
Hydraulic discharging device
Hydraulic discharge can avoid some disadvantages with pneumatic discharging device like not opening the discharging door because of low air pressure. When the discharging door in the half opened, we can set the opening door device at a random angle. And if it is in emergency, we can open the discharging door by pressing the manual-discharging knob.
Product Pictures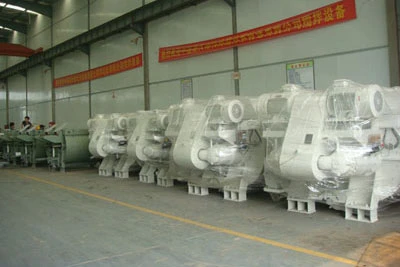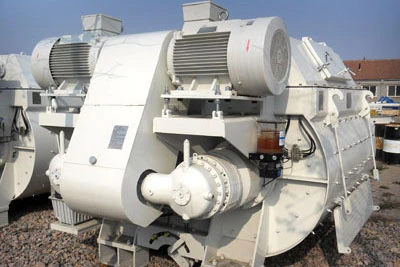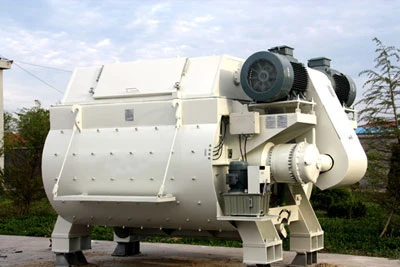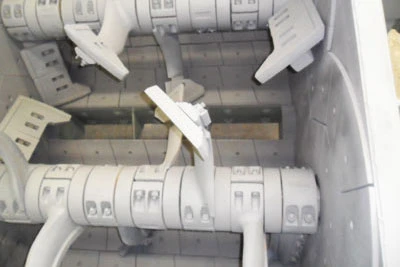 Your inquiry will be replied within 24 hours.