Here is a highly recommendable fact sheet of the world's top asphalt plant manufacturers and suppliers who lead the way for the whole industry. They all enjoy great reputation due to long history, brilliant industrial design, specialized knowledge accumulated over time, manufacturing efficiency, and pro-business practices.
The Current State of Road Construction Equipment Manufacturing Industry Worldwide
Infrastructure construction has become a crucial measure adopted by many governments, especially developing countries, to ward off an economic downturn caused by the outbreak of COVID-19. Currently, the pandemic shows no obvious signs of relieving in many areas, leading to a result that these countries are forced or will be forced to launch a mess of building projects, such as road, bridge, airport, seaport construction. Under this context, the whole industry is supposed to greet an unprecedented situation.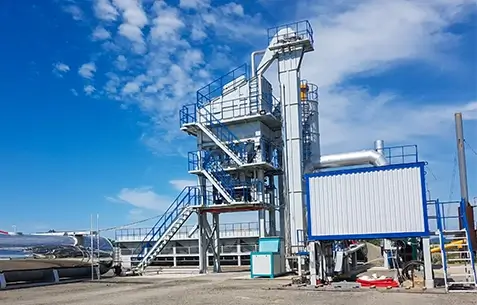 LB Asphalt Batch Mix Plant
Model: LB700 ~ LB5000
Capacity: 60 ~ 400t/h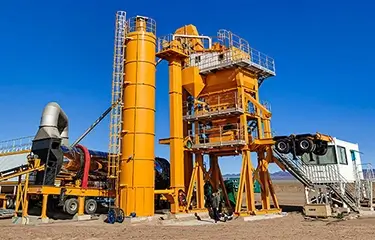 YLB Mobile Asphalt Plant
Model: YLB700 ~ YLB2000
Capacity: 60 ~ 160t/h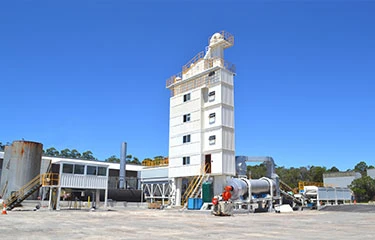 ELB Environmental Asphalt Plant
Model: ELB700 ~ ELB5000
Capacity: 60 ~ 400t/h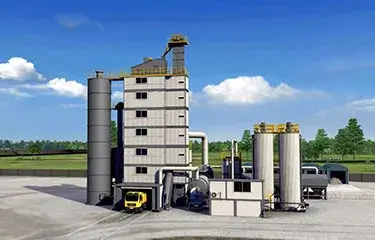 JNW Premium Asphalt Plant
Model: JNW180 ~ JNW340
Capacity: 180 ~ 340t/h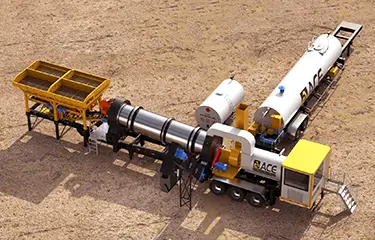 CMB Super-mobile Asphalt Plant
Model: CMB40 ~ CMB120
Capacity: 40 ~ 120t/h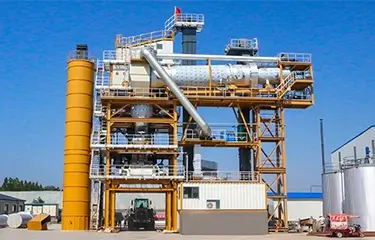 RLB Asphalt Recycling Plant
Model: RLB60 ~ RLB160
Capacity: 60 ~ 160 t/h
Some manufacturers, including those large ones playing an important role in the global market, are unable to fully return to normal production status nowadays. But some data displays that the need for asphalt mixture making facilities is soaring up, while the asphalt mixing station manufacturers are facing problems like insufficient production capacity. The curve of the hot mix facility manufacturing industry is about to go up slowly but steadily. It's just the time that the first-class manufactures in the world or in countries contribute their worth and bring more durable products to the world.
Top 5 Asphalt Plant Manufacturers Boasting The Strongest Comprehensive Strength
Who are the top 5 largest industry tycoons in the world currently? These stars and other excellent manufacturers of the same kind produce high-quality hot mixing facility specifically designed for implementing road construction tasks. The following are the 5 largest manufacturers in our opinion.
1. Ammann
Ranked number one among the world's top 5 road construction equipment manufacturers is Ammann, a 150-year-old Swiss road construction equipment manufacturer. This is a family-owned company, and it is now in its sixth generation. The company now has a global reach and expansive product line. it operates 9 production sites & centers of competence across Asia, South America, and Europe, and scatters over 200 outlets in 100+ countries around the world.
Founded: 1869
Country: Switzerland
Product Category: Batch Mixing Facility, Continuous Mixing Facility
Capacity Range: 80t/h ~ 400t/h
Product Model: ABP240-400HRT, ABP240-320 UNIVERSAL, ABA100-340 UNIBATCH, ABC140-240 SOLIDBATCH, ABT140-180 QUICKBATCH, ABM90-140 EASYBATCH, ABM240-320 BLACKMOVE, ACP240-340 CONTIMIX, ACM100-210 PRIME,etc.
2. Benninghoven
Benninghoven is a member of the Wirtgen Group, an expanding, international group of companies in the construction equipment industry. Within the Wirtgen Group, Benninghoven is the specialist for the production of mixing plants and their components. With over 700 employees in Germany and abroad, everything from planning to installation is provided from a single source.
Founded: 1909
Country: Germany
Product Category: Transportable Asphalt Mixing Station, Stationary Asphalt Mixing Station
Capacity Range: 100t/h ~ 400t/h
Product Model: ECO1250/2000/3000/4000, TBA2000/3000/4000, BA3000/4000/5000, BA-RPP4000/5000
3. Astec
Astec Industries, Inc. was founded in 1972, and has become a global leading road building equipment manufacturer. Astec manufactures more than 100 kinds of products from rock crushing and screening plants to hot mix asphalt (HMA) facilities, concrete plants, milling machines, asphalt pavers, and material transfer vehicles.
Founded: 1972
Country: USA
Product Category: Portable Hot Mix Station, Relocatable Hot Mix Station, Modular Batch Facility
Capacity Range: 80t/h ~ 600t/h
Product Model: Nomad™ Portable, Voyager™120/140, Six Pack® Portable, M-Pack™ Relocatable, BG1800/2200/2400/2800/3200
4. Marini
Marini's activity began with the production of bicycles, motorbikes, and 2-stroke diesel engines. Later on, Marini started the production of hot mix plants. In 1988, its majority of shares were acquired by FAYAT Holding. Marini can carry out all main production phases internally and it has 3 production branches in China, India, and Turkey, and 3 commercial branches in Russia, Dubai, and Poland.
Founded: 1899
Country: Italy
Product Category: Batch Mix Plant, Continuous Mix Plant, Cold Mix Plant
Capacity Range: 120t/h ~400t/h
Product Model: CT240/320/400, Top Tower2000/2500/3000/4000, Be Tower1500/2000/2500/3000, Xpress1500/2000/2500, etc.
5. Parker
With over 100 years of experience, Parker has established itself as a reliable solution provider for quarrying, construction, road infrastructure and recycling projects throughout the world.
Founded: 1911
Country: UK
Product Category: Patching Equipment, Mobile Equipment, Continuous Drum Mix Facility, Static Equipment
Capacity Range: 4t/h ~400t/h
Product Model: RoadStar 500/1000/1500/2000/3000, DrumStar, Containerised C500/C750/C1000, StarMix,etc.
The Future Of Hot Mix Asphalt Facility Manufacturing Industry
As we said before, the whole road-building equipment manufacturing industry worldwide is expected to witness a booming future. However, some significant changes are happening to the industry, and they will impose an influence on most of manufacturers in this industry.
Major developing countries like China, who's industry strength has gotten much enhanced in the last decades, and importantly they can offer asphalt plants with high quality to the customers all over the world at far lower prices. The top 5 manufacturers set so high prices on their products that most customers from third world countries can't afford them.
A rough survey about the trading price suggested that manufacturers with the headquarters lying in Europe and America supply their hot mix plants at prices at least two or three times higher than Chinese counterparts. Otherwise, the gap in quality is narrowing day by day between China and developed countries. Compared with the top manufacturers, some Chinese companies like LYROAD Machinery enjoys strong competitiveness due to reasonable prices and nice quality of its products. It becomes an opportunity for those customers sensitive to prices to procure asphalt plants for sale from China's manufacturers and get a good return.
---