Rainy days started since mid October 2016. On 24, it was still very cold and wet. Our workers braved the rain and cold weather to load a set of LB1500 asphalt plant ordered by a Thai client into containers; later, this LB1500asphalt plant was sent to Qingdao Port and then shipped to Thailand.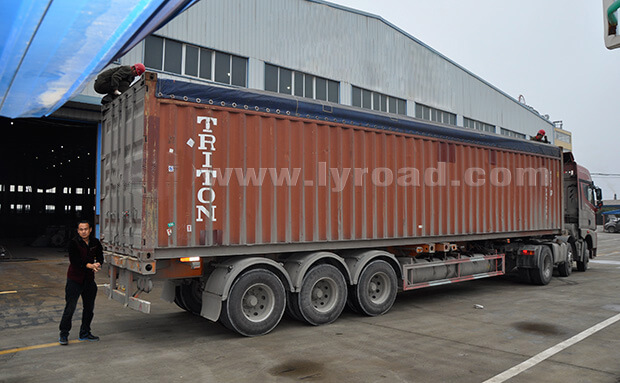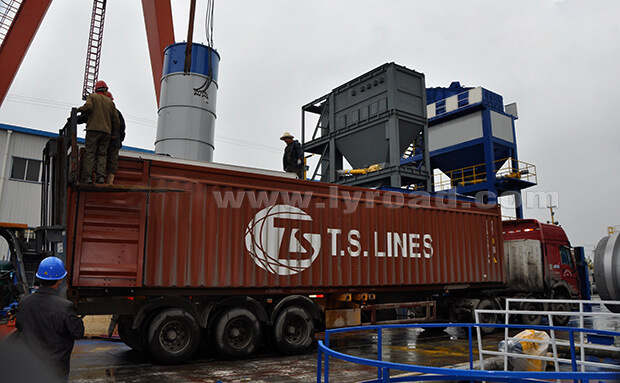 Loading the components, parts and big modules of an LB1500 asphalt plant in rain was a great challenge; too much needed to be taken into consideration: safe hoisting, rain proofing, loading procedure, etc.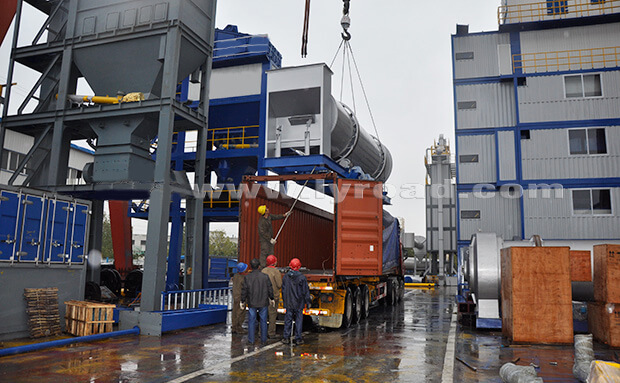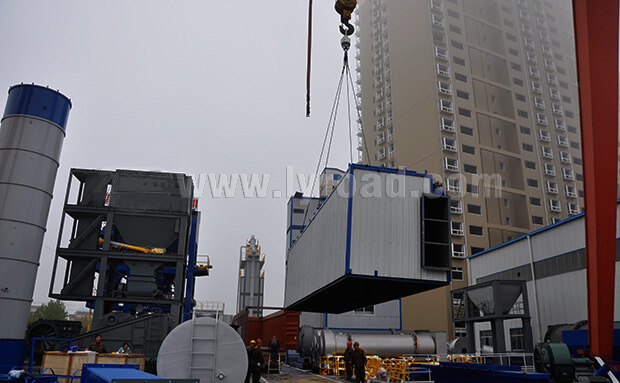 In consideration of employees' work safety, LYROAD Machinery attached great importance on production safety and made well preparation for load works in rain; and our workers fully followed safety operation procedures and well cooperated with each other. Through joint efforts, loading works were safely and successfully finished by 7am.
Meanwhile, to be responsible for our clients, LYROAD Machinery took every measure to protect the fragile parts, precision instruments and key accessories from rain and damage; for example, key parts (power distribution box, electrical and electronic parts) were put in control room in workshop and then the control room was moved out and lifted into a container by a forklift; the other big parts (burner, generators) were packed again by plastic film outside wooden/paper boxes.