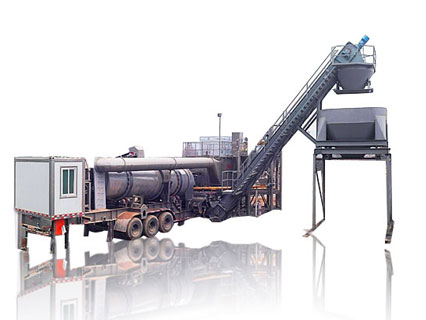 YLLB Mobile continuous asphalt batching plant
Model:

YLLB mobile asphalt mixing plant
Production Capacity:

100 t/h
Highlights:

Mobile plant, quick assembly, less foot print, easy transportation, low consumption, low emission, environment-friendly.
Introduction Parameters Detailed information Main structure

The main components of continuous asphalt batching plant are installed on a trailer. Other auxiliary structures are designed to be mobile type. The machine can be installed and moved quickly, reducing fuel consumption and pollutant discharge and achieving energy-saving, cost-reduction, as well as investment-reduction.
Model
YLLB mobile continuous asphalt mixing plant
Main trailer
Total length
21 m
Width
3 m
Height
4.2 m
No. of axes
3
Total weight
52T
Aggregate hopper
Quantity
4
Each hopper volume
10 m³
Driving power of drying drum
4×7.5 kW
Driving power of mixer
2×18.5 kW
Dust collection area
380 m²
Conveying capacity of acraper elevator
115 t/h
Volume of finished product transition hopper
1 m³
Discharging height
4.2 m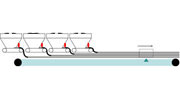 1. Cold aggregate supplying system
①. Big aggregate bins adopt special design to avoid coking and ensure smooth discharge;
②. Aggregate total weighing measurement guarantees the grade ratio accuracy of different aggregate and oil-aggregate ratio accuracy of aggregate and bitumen.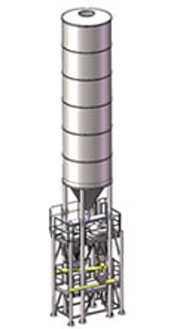 2. Filler supply system
①. Double decrement measurement is patent registered;
②. The closed-loop control measurement controls the output precision and meets the requirement of measurement accuracy.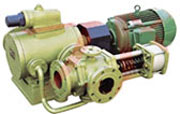 3. Bitumen sulpply system
①. Thermal oil insulation bitumen variable-frequency pump with valve can response to the change of oil-aggregate ratio quickly;
②. The measuring accuracy can reach 0.1%.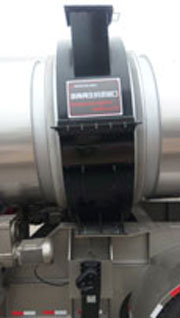 4. Drying system
①. The system uses four world-renowned shaft-mounted motor reducers to easily and freely drive dry drums;
②. The optimized lifting blades provide more uniform heating and high heat utilization ratio;
③. The external roller of thermal insulation materials and coat of stainless steel effectively avoid heat loss;
④. The drive drums and imported bearings undergoing careful calculation and heat treatment act long service life.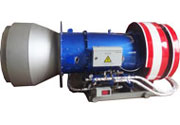 5. Burner system
Burners are the new-generation axial flow oil/gas burners and are developed jointly by China and Europe. These burners use the special burner simulation analysis conducted by the European organization for thermal energy technology research, integrates the advanced European technologies, and takes advantages of the best burner model patent with the principle of low emission for environmental protection.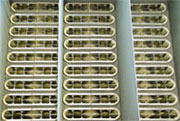 6. Dust collection system
①. The two-stage dust collection meets European emission standard;
②. Rotary reverse blowing is used for energy conservation and high efficiency;
③. The key fittings are reliable and durable;
④. Safe protection and intelligent detection are provided.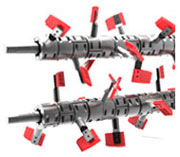 7. Mixing system
①. The system uses the simulated and optimized material mixing speed technology;
②. The system ensures that materials in each mixer are homogeneously mixed to increase the mixing efficiency;
③. The system uses the original wear-resistant parts imported from Sweden which rank first in the world.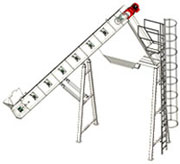 8. Conveyor
①. Provide efficient working support for conveying applicaiton;
②. It is economical and effective for transportation of all materials;
③. Simple structure and easy to maintain.
Your inquiry will be replied within 24 hours.