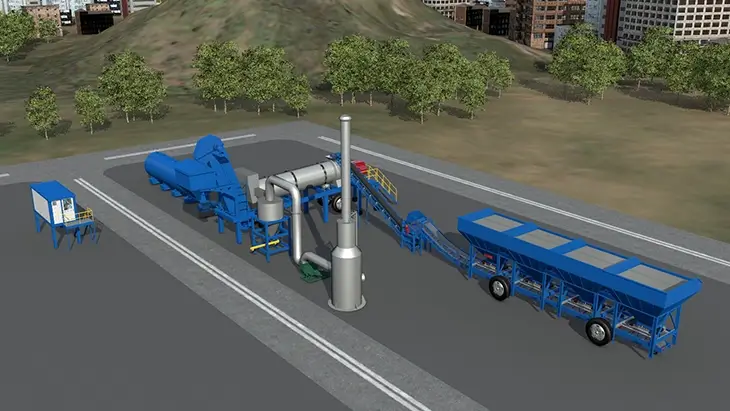 MDHB Asphalt Drum Mixing Plant
Model:

MDHB40 ~ MDHB100

Product Capacity:

40 t/h ~ 100 t/h

Total Power:

75 kw ~ 200 kw

Highlights:
Mobile plant,continous production, drum mixing;
Compact structure, ease of relocation, lower initial investment;
Get Price
Brief Introduction
MDHB series asphalt plant is mobile,continuous mixing, suitable for samll and medium-sized road construction project required frequent relocation. It has advantages as the following:
1. Compact structure, less land footprint, could be located in a narrow or confined area;
2. The plant is consisting of four main modulars; each with a mobile chassis, highly mobile, convenient for transportation and relocation;
3. Cold aggregate feeder with load cells and variable frequencey motor; aggregate feed is precised controlled;
4. Drying drum has functions of heating, drying and mixing, high energy efficiency ratio; optimized inner structure and external thermal insulation shell, fast heating speed and less heat loss;
5. Low initial investment and highly cost effective.
Main Structure
MDHB Asphalt Drum Mixing Plant with Mobile Chassis
1. Cold aggregate feeder 2. Bitumen tank 3. Burner 4.Drying & mixing drum 5. Hot asphalt silo 6. Water dust filter 7.Control cabin
Model and Parameter
Model
Capacity

Measurement Accuracy
Total Power (kW)
Fuel Consumption (kg/t)
Aggregate
Bitumen
Coal
Oil
MDHB-40
40t/h
±1.5%
±1%
75
10-13
5.5-7
MDHB-60
60t/h
±1.5%
±1%
128
10-13
5.5-7
MDHB-80
80t/h
±1.5%
±1%
165
10-13
5.5-7
MDHB-100
100t/h
±1.5%
±1%
200
10-13
5.5-7
Detailed Information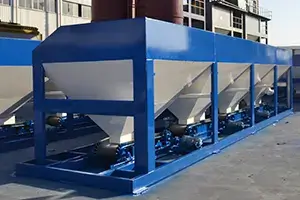 1.Aggregate batching system
Aggregate batching system main includes: batch hopper, feeding belt, collecting belt, vibrating screen and belt conveyor. There are 4 batch hoppers carrying aggregates with different specifications to meet the gradation requirements of asphalt mixture. At the lower part of each batch hopper equipped with adjustable belt feeder, which can realize stepless speed regulation. The collecting belt under the hoppers will collect the aggregates and transfer them to the vibrating screen. Particles with diameter >40mm will be screened out, and the rest will be sent to the belt conveyor. Then the belt conveyor will move the aggregates to the drum dryer (drying drum).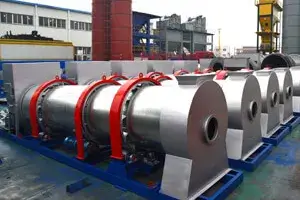 2.Drying & mixing system
Drying & mixing system consists of drying cylinders, combustion devices, and oil ignition system components, etc. Drying drum contains 4 carrier rollers, 2 rolling rings, 2 blocking wheels, a cylinder and shovel plates. The cylinder was supported by carrier rollers with its rolling rings and driven by the reduction gears stably and evenly. When aggregates get into the drying drum, they will be raised by the shovel plate to the highest point and then poured down, forming a wall where the fire will go through to dehydrate the materials. The cylinder is rolling with inclination of 3.5°to get the aggregates mixed with bitumen and out off the cylinder for elevating in right time.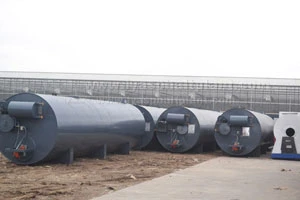 3.Bitumen supply system
The bitumen supply system is composed of bitumen tank, bitumen gear pump, pipes and bitumen spray tube. The gear pump is driven by the adjustable-speed motor and transfer the bitumen from bitumen tank to the drying drum for mixing process.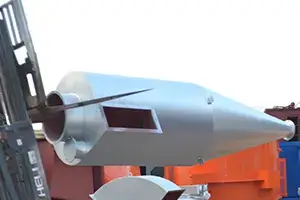 4.Dust Collecting System
The dust collecting system has two collecting levels, cyclone dust filter and water dust collector. The purified air flies up and gets discharged from the chimney, while the dust mud sinks in the sedimentation basin thanks to the gravity.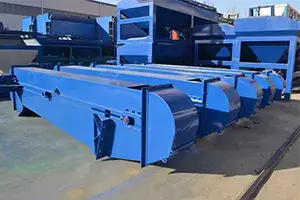 5.Finished product elevator
Finished product elevator has driving device, chains, chain wheels and a hopper. Its main function is to raise the finished product up to the storage silo.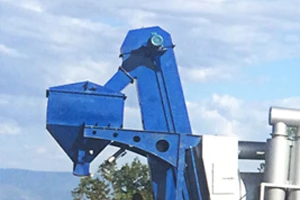 6.Finished product silo
Finished product silo is used to temporarily store the asphalt mixture before truck loading. It mainly includes stand columns, storehouse, ladders, etc.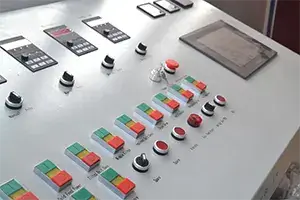 7.Electrical control system
The Electrical control system which adopts centralized control technology, is composed by distribution cabinets, control room and other small auxiliaries. All the electrical components attached to the distribution cabinets are brand products, qualified and durable.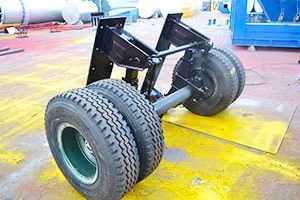 8.Mobile chassis
Mobile chassis and substructure can be added on the main components of DHB asphalt plant, making it a MDHB asphalt plant which is portable and ease of relocation
Delivery Photos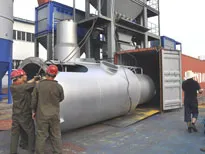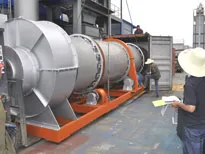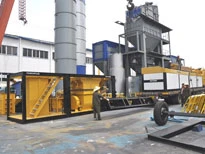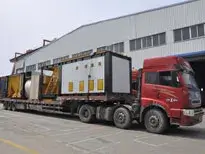 Your inquiry will be replied within 24 hours.