The good news comes again! A set of LB500 asphalt mixing plant exported to Kyrgyzstan completed loading in the factory of LYROAD Machinery from August 16th to 18th, and went to Kashi Port in Xinjiang province by land.
This is the first time for asphalt mixing plant manufactured by LYROAD Machinery to be exported to Kyrgyzstan, Leaders of our group paid special attention to it and went to the workshop several times to check production schedule and listen to the production report. The production department and the quality inspection department are also meticulous in handling every detail of the equipment, striving to create a set of good equipment that customers are 100% satisfied with so as to win a good start for opening the Kyrgyz market.
All of the colleagues in our delivery department also showed a high level of professionalism. Regardless of the hot weather, they strictly implemented the loading plan finalized in advance after many discussions. At the lifting and loading site of large components, such as vibration screen, drying cylinder and things like that, they cooperated with each other smoothly and efficiently; When packing small components, they marked them carefully and double-checked them.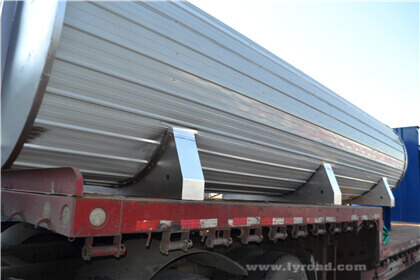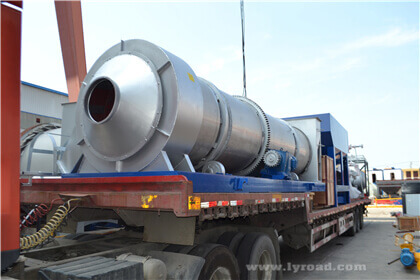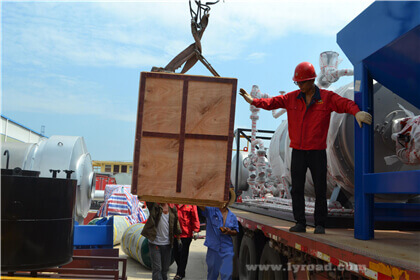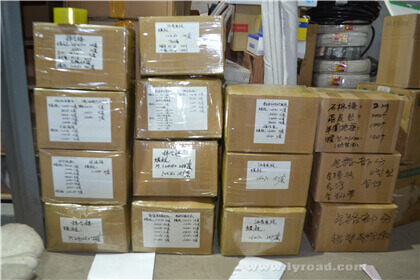 The loading work took three days. On the afternoon of August 18, all components were loaded, then the asphalt mixing plant left our factory by land, and it will enter Kyrgyzstan via Kashgar port in Xinjiang where it will clear customs and change transport vehicles before continuing to go-to destination. We will also assist Kyrgyz customers in customs clearance, and our installation engineers will also go to the site to complete a series of work including installation, debugging and training.
Central Asia, with China in the east and west Asia and eastern Europe in the west, is the only route of the ancient "silk road" and the throat Path of "One Belt And One Road" today. As an important partner of"One Belt And One Road", the five central Asian countries including Kazakhstan, Uzbekistan, Turkmenistan, Kyrgyzstan, Tajikistan have actively integrated into One Belt And One Road construction, and the economy of the five countries have been maintaining vigorous vitality. The asphalt mixing plants of LYROAD Machinery have covered Kazakhstan, Uzbekistan, and Tajikistan. This export to Kyrgyzstan is a milestone event for us to expand the central Asian market.
It is believed that in the near future,there will be more asphalt mixing plants from LYROAD Machinery exported to five central Asian countries, which will boost the economic development of five central Asian countries as well as the grand strategy of "One Belt And One Road" of China.